Apple to reveal more than iPad Mini?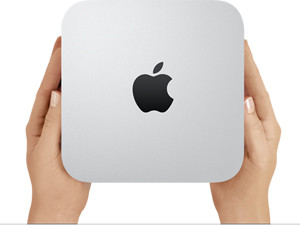 The much-rumoured iPad Mini will share the stage with new Mac Minis and the new 13-inch MacBook Pro Retina display next week, according to reports.
Apple is yet to send out invitations for the event, but numerous reports claim the iPad Mini will make its long-awaited debut on 23 October.
9to5Mac reports it has exclusive information claiming that Apple is planning to also announce new versions of its Mac Mini, which will come in two standard configurations, offering different storage and processor options, and a third that will run OS X Server.
According to the report, the new Mac Minis are ready to ship immediately after the announcement. The last update to the Mac Mini was an aluminium unibody redesign in 2010, and a processor update last year. It is expected the new release will see the inclusion of updated chipsets and USB 3.0.
Also expected to make an appearance next week is the new 13-inch MacBook Pro with Retina display. It will follow the same thinner, lighter design seen in the 15-inch MacBook Pro Retina display model, which was unveiled earlier this year.
The Retina display MacBook Pros will be sold alongside the standard MacBook Pro models, which were also updated earlier this year with faster processors and USB 3.0.
Another Apple rumour to emerge this week is that the company is also going to unveil a new thinner version of the all-in-one 21.5-inch iMac. MacRumours cites Chinese site WeiPhone which published a supposed leaked internal image of the new iMac's logic board and other internal components.
The same report also claims the design of the rear shell of the new iMac is more tear-drop-shaped than the squared off design seen in previous models.