No improvement in SA's digital ranking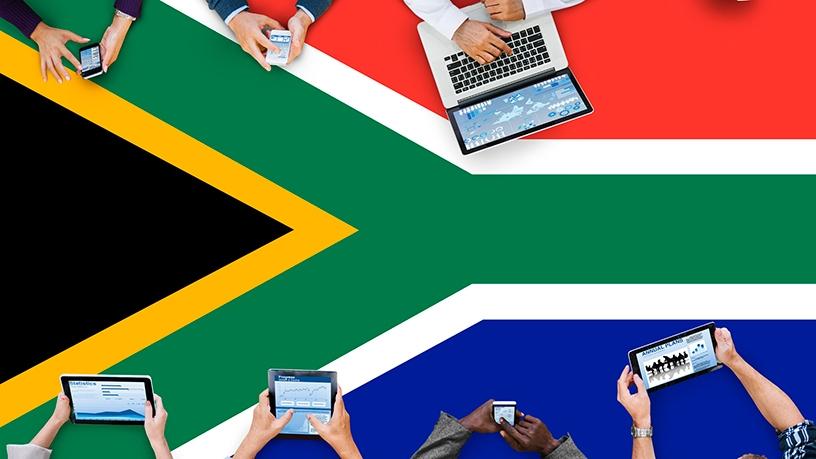 South Africa has been ranked 49th out of 63 economies in the IMD World Digital Competitiveness Ranking 2018, marking a drop from last year's 47th position in the overall digital ranking.
Introduced last year, the digital competitiveness report is produced by the IMD World Competitiveness Centre.
The report's objective is to assess the extent to which a country adopts and explores digital technologies leading to transformation in government practices, business models and society.
The methodology of the ranking defines digital competitiveness according to three main factors: knowledge, technology and future readiness.
The knowledge factor refers to the intangible infrastructure, which underlines the process of digital transformation through the discovery, understanding and learning of new technologies. The technology indicator assesses the overall context through which the development of digital technologies is enabled. Future readiness examines the level of country preparedness of an economy to assume its digital transformation.
The 63 economies, most of which have a high or middle level of income per capita, are then ranked from the most to the least competitive and the results are compared to the previous year's ranking.
In terms of this year's results, 29 countries, which represent the majority of the economies in the study, experienced an improvement in their level of digital competitiveness. However, 26 nations, including SA, declined. Only eight economies remained in the same position.
According to the report, SA's drop in rankings was influenced by the decline in knowledge and future readiness.
It shows knowledge dropped to 52nd from 49th, while future readiness declined to 43rd from 42nd. The drop in knowledge is partly due to declines in talent, as well as training and education. Future readiness is negatively affected by decreases in adaptive attitudes and business agility, states the report.
While two indicators declined, there was a slight improvement in the technology factor. The improved ranking in technology, the study notes, results from the slight advancement of the country's regulatory framework and an increase in investment in telecommunications.
The overall study results show the US as the leading digital nation, overtaking Singapore to top the spot.
In 2017, Singapore was ranked in first place, but has dropped to second place this year. Sweden gets bumped from second place to the third spot in the overall ranking. Other top 10 digital countries include: Denmark, Switzerland, Norway, Finland, Canada, the Netherlands and the UK.
According to Arturo Bris, professor and director of the IMD World Competitiveness Centre: "The USA capitalises on its improvements in knowledge and in technology. It remains stable in future readiness."
He adds: "Gains in knowledge result from a strong performance in employee training and an increase in the share of scientific and technical employment, while the furthering of the technology factor capitalises on slight advancement in all its sub-factors, including connectivity infrastructure."