The App Haus: bringing apps home
Creating an app is easy. Creating an experience is much harder. The App Haus is a South African startup that has made it its business to focus on users.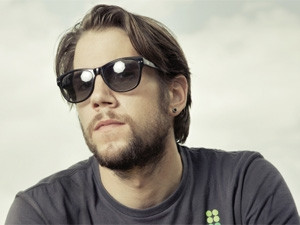 Touch devices are everywhere. And just like the consumers who use them, they come in all shapes and sizes. Byron Rode, co-founder, CTO and lead developer at the App Haus, believes that while these smart devices have become prevalent in South Africa, the understanding of the opportunities offered by apps hasn't yet caught up.
The App Haus is a small startup with a distributed team located across South Africa and the UK. Its core business is to develop well-built, design-centric applications for the iOS platform.
Currently manned by a team of three shareholders, Rode works from Scottburgh in KwaZulu-Natal and handles all development for both Mac and iOS, as well as tasks like server management, APIs and monitoring of services in his capacity as CTO. Ben Lewis is in Cape Town and shoulders the creative responsibility of the business, taking care of marketing materials, branding, application design, and user interface and user experience. The App Haus' financial director, Ross Ford, is located in Scotland.
"We started out in 2011 under the name Tangram, as a creative web agency building websites, applications, Wordpress plugins and themes, according to client-specific needs," recalls Rode. "App Haus started originally as a branch of our main company to service those clients that wanted native mobile apps. While doing this work, we noticed a gap in the app-building market."
Bringing sexy back
At first, there was the intention to build apps for Android devices as well, but financial and human resource restrictions forced the trio to re-consider their priorities. "Right now, we believe there's a lack of well-designed and well-built iOS applications (especially for the South African market) that are both functional and beautifully designed. Our aim is to change that. We want to build sexy applications that work well," Rode says.
After much deliberation, in 2012, the team that was Tangram decided to forgo client work and development for multiple platforms to focus entirely on building its own suite of apps for iOS. Other mobile development companies in South Africa build applications for clients - businesses looking to sell a product or a service. The App Haus now builds apps that are aimed directly at the consumer.
"There are companies in South Africa offering mobile development, but few are doing it with the dedicated focus required to really get the most from this channel," observes Rode. "Designing for an experience using a touch interface compared to a desktop, laptop or web browser is completely different and needs to be treated with the right kind of individuality.
"Too many development companies will translate boring and outdated apps from the desktop realm straight to a touch-based one without consideration for the user experience or interaction. What makes us different is that we are true end-users of all mobile media ? we love it, we breathe it and we know how to get the best from it."
Filling the gaps
Today's consumers want to be able to do everything while mobile, without sacrificing on user experience or functionality. "We want an app for everything and we're constantly searching for ways to make our mobile lives more productive and convenient. So much so, that in a single day, over 67 000 000 apps will be downloaded across the world," Rode says.
...in a single day, over 67 000 000 apps will be downloaded across the world.

Byron Rode, The App Haus
Aiming to have four applications out in the international market by the end of 2013, Rode says they've combined extensive market research and analysis of existing native utilities and third-party offerings, as well as their own experience with existing applications to see where there are gaps or where things could be done better.
To this end, the team is currently working on an application called 'Eventis'. A calendar application for iPad, iPhone and Mac that fits into the user's lifestyle, it will incorporate their lifestream (music, pictures, video and other media) and based on events in the calendar, the application will recommend playlists on third-party services such as iTunes Radio/Pandora/Spotify and pull in images based on the user's meeting locations.
"In some sectors, our competition is fairly large. We're going against apps like Fantasical (the Mac calendar app) and in other areas like education, there's little to no competition, as the current offerings are mostly translations or apps that are not thoroughly researched," Rode clarifies.
"We're very proud that we've received a huge amount of support, business and investment with only a small existing portfolio. Having done practically zero marketing, we've made use of word of mouth and the online community to get ourselves out there. We're excited about getting our first multi-platform (iOS and Mac) app into the App Stores and selling well so we can start working towards our targets and goals."
When asked about what these goals are, Rode confidently replies: "2014 would be phenomenal if one of our apps could make the App Store Featured List or the Top 10 grossing apps, in both the free and paid markets."
First published in the February 2014 issue of ITWeb Brainstorm magazine.