Only 3.5% of SA's households don't have phones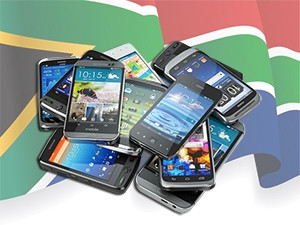 According to the Stats SA General Household Survey for 2016 published yesterday, nationally, only 3.5% of households did not have access to either landlines or cellular phones.
Households without access to either were most common in the Northern Cape (9.7%) and the Eastern Cape (6.9%). Only 0.1% of South African households used only landlines.
By comparison, 87% of South African households exclusively use cellular phones, says Statistics SA (Stats SA).
The exclusive use of cellphones was most common in Mpumalanga (95%), Limpopo (94.4%), North West (90.5%) and Free State (90.2%). Households that used both cellular phones and landlines were most common in the more affluent provinces, namely the Western Cape (22%) and Gauteng (12.5%).
Mobility factor
Denis Smit, BMI-TechKnowledge MD, says cellphones are essentially a basic human need for most people. "Smartphone usage has grown enormously, driven by the people being attracted to compelling social media sites such as Facebook and Snapchat."
He adds that landlines are becoming less attractive partly because operators are encouraging more mobile use as well as the economics of 'why have a landline at home when you already have a cellphone?'
George Kalebaila, director for telecoms and Internet of Things in Africa at IDC, points out that the latest survey confirms that mobile services penetration in SA is saturated.
"[Stats SA data] shows penetration of 87% at household level, but if you consider subscriptions, taking into account the prevalence of multiple devices per household, our own data shows penetration of 149% in 2016. Anyway you read it, it shows that mobile is the de facto connectivity option in the country."
Internet up, but behind
In regards to Internet, Stats SA says 59.3% of South African households had at least one member who had access to it. Smit comments that while it is a positive finding, the fact is South Africa still falls far beyond its peers on this aspect.
Richard Hurst, director of enterprise research at Africa Analysis, concurs: "This is a good start, but the figure needs to be understood in the wider context and we have to start looking at how to increase this figure as well as give more detail on the overall Internet experience of the users."
George Etheredge, research Analyst at Frost & Sullivan, comments that the overall access figure is low given that Internet cafes are included. "Considering how households are surveyed, the percentage of actual people who have access could be very different to the household figure."
Western charge
The Western Cape Province had the highest number of household with Internet access (23.6%). On this finding, Smit says this is mostly due to the easy geography and the fact that a very large portion of the population lives in urban and peri-urban areas and the population density makes it easier for operators to service.
"We must also note that the Western Cape has the most advanced and aggressive policy commitment to 'wiring up' its citizens and its own broadband network initiatives are the most developed compared to other provinces."
Naila Govan-Vassen, senior industry analyst at Frost & Sullivan, believes the main reason would be the broadband project rolled out by Neotel in partnership with the Western Cape Government.
Furthermore, she adds, the rollout of public WiFi is an affordable alternative to mobile communications, especially to those citizens in remote areas. "By 2018, the aim is to connect 384 WiFi hotpots in the Western Cape; by the end of 2017, 100 WiFi hostpots are expected to be connected."
Kalebaila is of the view that with SA's economy slowly transitioning to a digital economy with more transactions and human interaction taking place on digital platforms, access to the Internet is key.
"Therefore, more households accessing Internet is good for the broader development agenda as it means more people will take part in the digital economy and the narrowing of the digital divide. Of course, this will differ from region to region, and with the Western Cape and Gauteng being more affluent both in social and economic terms, these two provinces will always be ahead of the pack. Educational levels in these two provinces are higher than average and therefore access to the Internet, and digital economic activity will be higher than average," says Kalebaila.