HeroTel expands to Eastern Cape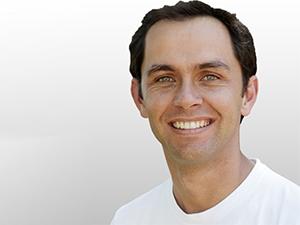 HeroTel has acquired two new wireless Internet service providers (WISPs), HX-Systems and Border Internet, adding over 3 000 customers, R35 million in revenue and extending its reach into the Eastern Cape.
HeroTel says the recent deals officially make it the largest WISP in SA, invoicing over 15 000 customers, with offices in 22 towns around SA, and presence in seven provinces.
"Nowadays, if you want to punish your kids, you take away the WiFi and make them watch DSTV. We are very fortunate to be able to exploit the commercial opportunities presented by the explosion in demand for connectivity," HeroTel executive chairman Alan Knott-Craig Jnr told ITWeb.
"The addition of HX and Border to our family brings both operational and regional benefits. We feel privileged to have partners with such solid reputations."
Knott-Craig says the goal with both WISPs is to "supercharge their growth, allowing them to more aggressively expand their customer base".
Border Internet is the largest WISP in the Border Kei region, with coverage from Kenton to Kei Mouth, bordered by the Amatola and Winterberg mountains. Its services include ADSL, fibre, voice over Internet Protocol and hosting. It has been providing solutions and services since 1997 and its head office is in East London.
Knott-Craig says co-owners Luke Phillips and Dean Wolmarans "are excellent operators and give us depth in management".
HX-Systems is the smaller of the two acquisitions and is based in Somerset West. It was founded in 2005 and provides coverage to households and businesses in Strand, Somerset West, Gordon's Bay, Sir Lowry's Pass Village, Croydon, Macassar, Stellenbosch and surrounding areas.
"Other than bringing footprint and customers, it has an excellent general manager," Knott-Craig says of HX-Systems.
He says HeroTel continues to explore opportunities for more acquisitions in the WISP industry, while integrating existing partners. The group was established in 2014 with a mission to consolidate the WISP market and connect SA to high-speed wireless Internet.
"When we started HeroTel, we were a bit na"ive about how quickly we would integrate and rebrand the WISPs. Fortunately, we also underestimated the profitably of the industry. So, whilst we're way behind out initial rebranding deadline, we're way ahead of our profit forecasts," Knott-Craig adds.
In January, HeroTel expanded its footprint into Mpumalanga and Limpopo by acquiring Xpress Network Solutions Wireless, for an undisclosed sum. It also has WISPs in Gauteng, North West, Western Cape, KwaZulu-Natal and now the Eastern Cape.
In February, Knott-Craig told ITWeb that private equity company, Medu Capital, had acquired a 15% stake in HeroTel for R74.25 million.