Big plans ahead for Tshimologong Precinct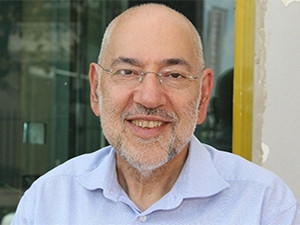 The Braamfontein-based Tshimologong Digital Innovation Precinct will be seen as the epicentre of digital innovation not only for Johannesburg and the Gauteng province, but SA.
This is the sentiment shared by professor Barry Dwolatzky, director of the University of the Witwatersrand's Joburg Centre for Software Engineering (JCSE), via a YouTube video.
Dwolatzky says his mission and vision is that by the end of this year, the Tshimologong Precinct will be the top digital innovation hub in SA and among the best in Africa.
Launched last year, the Tshimologong Precinct is a digital hub that encourages tech innovation and collaboration between researchers and students and the private, public and civil society sectors in Johannesburg.
Dwolatzky stated that this year, there will be a lot of programmatic things, skills development and community building happening at the innovation precinct.
"This year, we are going to bring together the programmes that we have pioneered over the past 11 or 12 years as part of JCSE.
"We will bring the skills, the best practice and incredible stuff my team has been working on in terms of JCSE and it will merge together with what we've now created in this Tshimologong digital innovation hub."
Everything will all start coming together this year, he notes.
To see the full video, click here.