Dell EMC introduces cloud ecosystem hub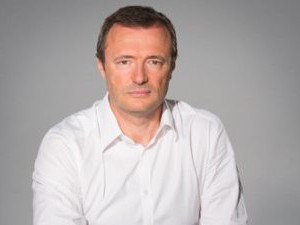 Dell EMC, in partnership with Intel, has introduced a Web-based platform to provide EMEA cloud service providers and customers with a one-stop site to learn about new technologies and socialise on Dell EMC cloud solutions.
According to Dell EMC, the cloud ecosystem hub aims to unify and simplify customers' access to Dell EMC's cloud proposition and resources. It will connect customers with service providers (SPs) to help establish stronger marketing efforts, provide information on training, events, and products and services.
The technology giant says the introduction of the platform, "demonstrates Dell EMC's commitment to providing choice and unique solutions to their customers, while removing obstacles to cloud adoption. SPs will also benefit from this initiative as the hub will be a platform for them to introduce key initiatives and drive new business through the marketplace."
The platform is available across the EMEA region.
"Historically, vendors have failed to support SPs in their campaigns and the Dell EMC Cloud Ecosystem represents a game-changing development for both SPs and customers alike," says Eric Velfre, senior vice president, compute and networking sales at Dell EMC EMEA. "By simplifying access to the Dell EMC cloud value proposition and offering content and support for co-marketing projects, we can generate awareness and enable new capabilities to achieve greater profitability for our partners. Through the Dell EMC cloud community, we can also drive demand from the customer towards SPs and capture feedback to help develop future Dell EMC cloud technologies."
Cedric Mermilliod, co-founder and MD of Oodrive, says the company addresses the needs of the modern business by placing its expertise in security, ergonomics and innovation at the core of each of its solutions. "We are looking for business partners with the ability to deliver significant business impact and offer comprehensive support to the customer. With its state-of-the-art technologies, Dell EMC is certainly one of the key players and the cloud ecosystem hub will allow us to facilitate new business more effectively whilst preserving the customer intimacy cherished by Oodrive."
With sales revenues in the hardware market decreasing and much of the cloud market set to transition over to hybrid cloud, Dell EMC adds it is expected that cloud SPs will acquire a considerably larger market share over the next five years. Dell EMC and Intel say they will act as key business enablers to all parties.