Rain, former WBS, to invest 'billions' in LTE-A offensive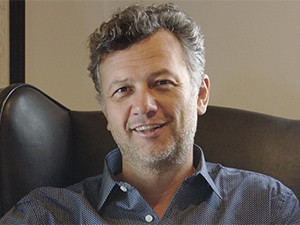 Rain, which rebranded from Wireless Business Solutions (WBS) this week, is looking to invest "billions" of rands to expand its LTE-Advanced (LTE-A) network in SA.
This was revealed by Brandon Leigh, director of Rain. In a statement issued yesterday, the company said WBS and its LTE-Advanced network have been rebranded as Rain.
"Rain is a capex-intensive business; we are investing billions, and we have the resources to do so because we have such a strong belief in our company and our product," Leigh told ITWeb in an e-mailed statement.
In November, WBS announced it was building its LTE-A network using existing sites and facilities leased from independent tower companies and other telecommunications networks.
According to Rain, customers of ISP iBurst will automatically be upgraded to the Rain LTE-A network and they will not pay additional fees for this. The company says the upgrades will be finalised in the next few months. The same applies to Broadlink customers.
However, this was after players like Telkom, Vodacom and Cell C had already entered the market.
LTE-A is a mobile communication standard and a major enhancement of the LTE standard. It was formally submitted as a candidate 4G system to ITU-T in late 2009 as meeting the requirements of the IMT-Advanced standard, and was standardised by the 3rd Generation Partnership Project (3GPP) in March 2011 as 3GPP Release 10.
Rainy coverage
Leigh explains that Rain is a result of a long-term strategy where the company acquired various firms, "so it is a collaboration of these companies, not merely a rebrand.
"We chose the name Rain as it represents starting anew, prosperity, simplicity and transparency. Rain falls equally on all routes - and that's what our coverage will achieve."
According to Leigh, Rain's coverage is not suburb-driven, which is the typical FTTH roll-out strategy, but rather driven by the company's site roll-out.
"Any place in SA where there are 10 000 people or more, we will cover, not just major metros. We are demand-driven and are listening to the market. We will take the coverage where there is demand. We currently have 750 sites live and aiming to reach a target of 2 000 by the end of this year, and ultimately 10 000. It's not just about the equipment and base stations, but the actual network architecture."
Leigh notes SA or Africa should not be treated as some last place to deploy technology. "Being an emerging country where the need is great, we should be investing in new technology here first. The requirement for high-speed and affordable wireless networks is actually highest in emerging markets.
"We regularly attend global conferences to ensure SA will be in the top 10 countries of the world regarding our technology infrastructure."
He explains Rain's current network is 4.9G and the company is committed to ensure the latest technology is released in SA at the same time as global releases too. "We have the opportunity to deploy the latest technology and roll out our network here and we are so excited about this."
Increased connectivity
Rain chairman and shareholder Paul Harris says the company is determined to provide competition in the market to supply consumers with increased connectivity at affordable prices.
"The industry is under-supplied and we want to step into the breach. We welcome the clarity on the future broadband strategy that minister [Siyabonga] Cwele has provided in recent announcements; it provides us with confidence that our decision to make such a large investment in South Africa at this time, is a good one," says Harris.
Michael Jordaan, director and shareholder of Rain, says the company's key objective is to establish a cutting-edge LTE-A fixed and mobile network, designed to meet growing consumer demand.
"Driven by innovative thinking and the very latest technology, Rain will provide simple, easy and transparent access to data, connecting the people of South Africa to the limitless possibilities of the digital world. The aim is to eventually create an environment where 'open access' to the Internet becomes a reality in this country, with the best possible quality and speeds we can deliver, at affordable rates for all."
Referring to the progress of the network roll-out to date, Rain CEO Duncan Simpson-Craib says all tests are looking good.
"Our coverage is increasing daily. Very shortly we will be announcing details of a fixed wireless broadband service, 'Rain to the Home', as a fibre or DSL alternative. It will be delivered on what we call 'fibre to the sky' using our LTE-A network. In future, we will be launching a full mobile data service.
"It is a new business that needs a new identity. We now see ourselves as more of a digital Internet business as opposed to a traditional telco. We wanted a new brand that sets the tone for future fixed and mobile connectivity."
Rain also offers mobile operators and other service providers access to its network.