MTN CEO resigns amid Nigerian fine scandal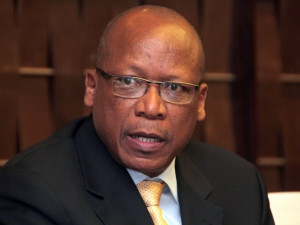 MTN CEO Sifiso Dabengwa has resigned with immediate effect following ongoing troubles for the company over a $5.2 billion (R73.6 billion) fine in Nigeria.
The telco made the announcement of Dabengwa's exit to the market early this morning.
"Due to the most unfortunate prevailing circumstances occurring at MTN Nigeria, I, in the interest of the company and its shareholders, have tendered my resignation with immediate effect," stated Dabengwa in a SENS announcement this morning.
Dabengwa has been MTN CEO since March 2011 but leaves as the telco continues to try to negotiate itself out of a record fine in Nigeria for failing to disconnect over five million customers with unregistered SIM cards.
Phuthuma Nhleko, current non-executive chairman, will take over as executive chairman for a maximum period of six months while the company looks for Dabengwa's successor.
Nhleko served as non-executive director and chairman of MTN from July 2001 until June 2002, and afterwards as an executive director, group president and CEO until March 2011. He has since chaired the group in a non-executive capacity for the past two-and-a-half years.
"I will assume responsibility as executive chairman for the next six months as I proactively deal with the Nigerian regulator and will continue to work with them in addressing the issues around unregistered subscribers as a matter of urgency," says Nhleko.
Alan van Biljon will continue to serve as the lead independent director on the MTN board of directors as Nhleko takes over executive responsibility.
"Together with the MTN board, my second priority will be to find an appropriate chief executive officer to take MTN forward. I will then revert to my non-executive chairman role," adds Nhleko.
The company says its engagement with the Nigerian authorities on the Nigerian Communications Commission fine is continuing and "shareholders will be advised as soon as there are any material developments on this matter".
"Shareholders are advised to continue to exercise caution when dealing in the company's securities until a further announcement is made."