Absa banks on robotics, artificial intelligence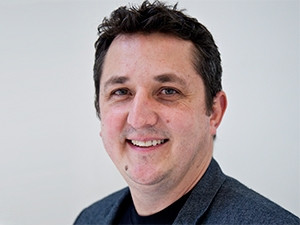 South Africa's top four bank, Absa, is banking on artificial intelligence (AI) and robotics to gain market share in the country's tightly-contested banking sector.
While recent reports note chatbots are not yet ready to replace humans, last year Barclays Africa subsidiary, Absa, introduced chatbot technology to improve customer service.
Spending on IT at Absa parent Barclays Africa Group spiked by 17% to reach R7.4 billion in the 2016 financial year ended 31 December, accounting for 19% of group costs.
Absa started experimenting with chatbots in mid-2016 to assist customers in the opening of a new account. In June 2016, the bank launched its full chat banking services on Twitter and later on in July, it unveiled what it claimed was a world first for Facebook Messenger, allowing customers to do their banking without needing to leave the social media platform.
"We are greatly excited by the level of activity displayed by early adopters, and this channel is still growing in terms of customer understanding and utilisation," Brett St Clair, head of digital product at Barclays Africa, told ITWeb in a recent interview.
"Bots are just one portion of our investment and focus on innovation in helping to make our customers' lives better."
First choice
He points out that although the most prominent transactions on the chat banking channel are balance checks, airtime purchases and beneficiary payments, there is still work to be done to make ChatBanking and other bot services the first go-to channel for customers.
According to St Clair, chat banking on Twitter is the first service in Africa which allows users to conduct their day-to-day banking from their Twitter account.
He adds that chat banking on Facebook Messenger is a world-first in banking technology. "Two other global banks (in India and Russia) are making the claim to be first in the world. Upon investigation, we found none of them were authenticating the customer to do actual banking in Facebook Messenger, they only allow a payment, managing reward points, or answering questions and then send the user to the online login of the bank.
"We are the first bank in the world to fully authenticate customers via Facebook Messenger to allow them to do their banking such as making a beneficiary payment directly from Facebook Messenger. Our customers are never re-directed to the Absa Web site," St Clair notes.
Human vibe
While bots are hard at work behind the scenes, and becoming more visible in some parts of the front-office too, they're unlikely to oust human beings, says Jan Moganwa, chief executive of customer solutions at Absa Retail and Business Banking.
"We don't see robots taking over; we're envisaging a combination of the two - people and machines," Moganwa says.
"Machines are very good at certain tasks, such as processing big data and turning it into customer insights, but they're terrible at understanding jokes and cultural nuances, and displaying empathy. In situations where you're feeling vulnerable, like when your credit card has been stolen, you want to interact with someone who can share your pain. Machines aren't very good at that."
It makes sense to blend the best customer service attributes of people and machines, says Moganwa. "Robots function best in routine, non-empathy scenarios. For example, a customer might start an artificial intelligence conversation with a robot and, if the circumstances call for it, switch over to engaging with a human."
Marius de la Rey, chief executive of customer channels, distribution and coverage at Absa, agrees some components of customer service lend themselves to digitisation, while others do not.
"Sometimes, it's the vibe of humans that appeals to humans," he says, referring to an experiment in the hospitality industry, where coffee shop patrons taking part in a blind tasting consistently preferred the quality of coffee served by humans to that dispensed by vending machines. "It's the psychological gap."