iWayAfrica to deploy high-speed broadband via HYLAS 4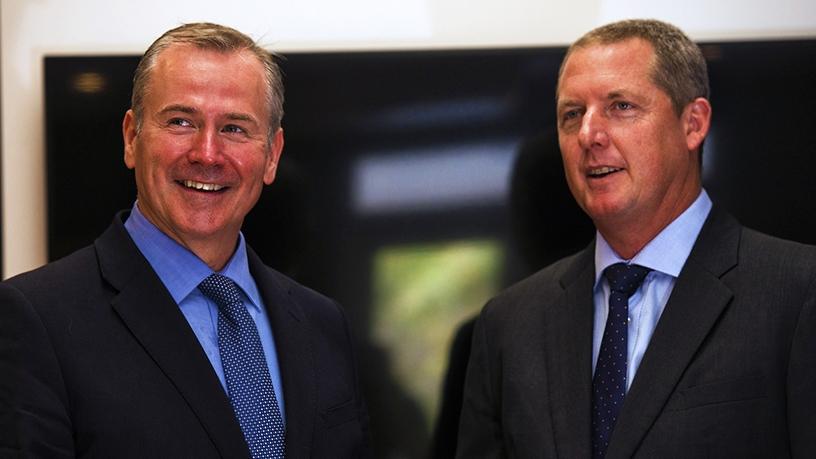 United Kingdom-based satellite operator Avanti Communications has sealed a deal with iWayAfrica, a local Internet service provider.
The agreement will see the deployment high-speed satellite broadband services for consumers and businesses across Sub-Saharan Africa.
According Kyle Whitehill, CEO of Avanti, the newly signed master distributor contract will enable iWayAfrica to use Avanti's HYLAS 4 satellite to deploy the services.
"We are delighted to sign them as Avanti's first master distributor for HYLAS 4. [With the] combination of our Ka-band technology with four steerable beams in civilian and government frequencies and iWayAfrica's expertise in telecommunications across the African market, we expect the new service to offer consumers and businesses affordable high-speed broadband access."
The HYLAS 4 is Avanti's latest high throughput satellite that was launched by an Ariane 5 rocket in April. It is expected to deliver cost-effective and high-speed connectivity across Africa and Europe.
The satellite, developed by Orbital ATK, covers 36 countries in the EMEA region, with a total land coverage area of 17.4 million square kilometres.
Avanti has reportedly invested $1.2 billion in a network that incorporates satellites, ground stations, data centres and a fibre ring.
"The HYLAS 4 service will become commercially available at the end of August and iWayAfrica will be provisioning customers across its footprint from that time with some exciting high-speed VSAT service plans," says Mich`ele Scanlon, head of new business development at Gondwana International Networks (the parent company of iWayAfrica).
"The initial service will launch across our African footprint, with a particular focus on Cote d'Ivoire to South Sudan, Uganda and Democratic Republic of Congo, as well as the whole of southern Africa."
iWayAfrica has a presence in over 44 African countries, and already deploys Avanti's Ka-band services in Eastern and Southern Africa via the HYLAS 2 satellite. The group services more than 67 000 corporate subscribers and 20 000 consumer subscribers across the region.
Mathew Welthagen, group CEO of Gondwana, adds: "With HYLAS 4, we are excited to take Avanti's high-speed service plans to West and Central Africa for the first time.
"This is a natural extension of our existing relationship and we are actively engaged with our partner network to bring these services online, as well as extending our reach in the region even further to new partners and territories."