New telescope to scan southern skies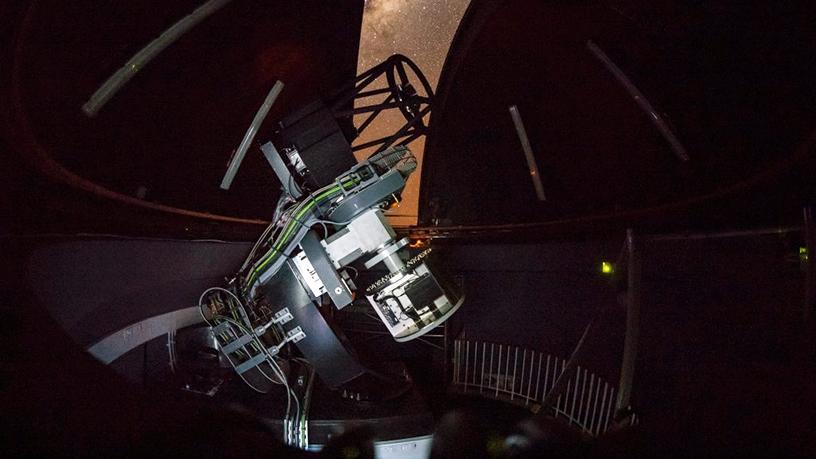 Astronomers will now be able to study stars and galaxies in two parts of the spectrum simultaneously, following the launch of an optical telescope in the Northern Cape.
MeerLICHT, which translates to 'more light' in Dutch, is a newly-launched optical telescope located at the Sutherland station of the South African Astronomical Observatory (SAAO).
The optical telescope will link to MeerKAT, the Square Kilometre Array's demonstrator project, helping astronomers make optical multi-band observations observed by a radio telescope in the night time.
Designed and built in the Netherlands and then shipped to SA, SAAO indicated MeerLICHT will be an "eye of the MeerKAT radio array".
Science and technology director-general Phil Mjwara lauded the launch of the optical telescope, describing it as a positive aspect in astronomy development in SA.
"We didn't know when we made this decision that we would invest in different types of instruments looking at the different sides of the spectrum that we would end up with an instrument like the MeerLICHT."
The project, which has been six years in the making, is a collaborative effort between SA, Netherlands and the UK. It is made up of a consortium of research institutes that include: Radboud University Nijimegen, the University of Cape Town, Netherlands Organisation for Scientific Research, SAAO, the University of Oxford, the University of Manchester and the University of Amsterdam.
In addition, MeerLICHT is formed in partnership with the SA Radio Astronomy Observatory, the European Research Council and the Netherlands Research School for Astronomy.
Mjwara continues: "For us as the Department of Science and Technology, the vision of a multi-wave astronomy is being achieved. We have always seen astronomy as something that allows South Africa to bring in global investments, different partners and also the prestige of South Africans being involved in these large collaborative projects."
According to SAAO, one of the key scientific goals of MeerLICHT is the study of the explosion of the stars before they fade away. The telescope will also combine resolution with a wide field of view. It sees more than 13 times of the full moon, while being able to see objects one million times fainter than is possible with the naked eye.
"The study of exploding stars across the universe will gain a whole new dimension", states Patrick Woudt, UCT professor and co-principal investigator of the MeerLICHT telescope.