How your smartphone can take you from amateur to pro photographer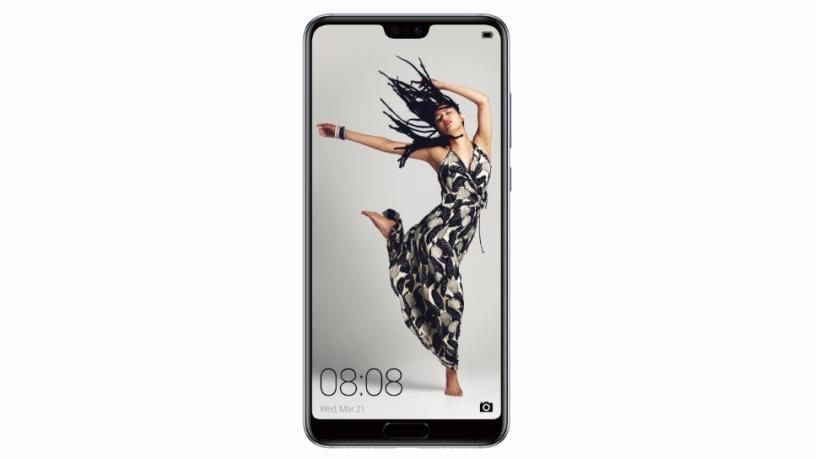 Cellphone cameras have come a long way since their debut nearly 20 years ago, when they had less than 1 MP resolution. Today our camera phones are always by our side and there to capture every moment, from food choices and hanging out with friends to our holidays in exciting locations.
But often our camera phones don't accurately reflect what we see through our own eyes. A magnificent sunset can become a dull horizon. A thrilling action shot can turn into an incoherent blur. And a picture meant to showcase the colour and detail of a beautiful artwork can instead come out as messy, uninspiring canvas. This may lead us to believe that if you want your photos to look impressive, then you need high-cost cameras and equipment, a keen eye, and pro photography skills.
Huawei kept all these issues in mind when creating the new Huawei P20 series, which offers a revolutionary professional photography experience in the form of an intuitive and easy-to-use smartphone. The Huawei P20 Pro is equipped with the world's first Leica triple camera with the highest total pixel count on modern smartphones. The phone's 40MP sensor produces exquisite detail in every image: up to 300% more detail than 12MP sensors.
Here are four standout features of the Huawei P20 series that will help even the most amateur photographer take breathtaking photos that really capture the essence of each moment.
1. Artificial Intelligence (AI) that's real
Thanks to its Artificial Intelligence, professional photography skills are incorporated into the Huawei P20 devices at your fingertips. The phone can recognise more than 500 scenarios in 19 categories, such as people, dogs, or the beach. Once an object or a scene is identified, the smartphone automatically makes adjustments to produce the best possible results for each particular image. Bottom line? Each of your sunset shots will be the best version of a sunset shot that they could be, and you'll be the envy of your Instagram followers.
2. Let there be light!
Photography is often viewed as "the art of light," and in many cases, the amount of light determines the quality of a photograph. The Huawei P20 Pro is the most light-sensitive mobile camera in the industry. This makes it capable of producing high-quality, clean shots, even in low-light environments.
At night or in low-light conditions, you usually need long exposure on shots, which mean your images often come out blurry, unless you use a tripod, which certainly isn't practical when you're having fun with friends at the club or taking pics on a night safari in the bush. Luckily, the Huawei P20 series eliminates these shaky shots with Huawei AIS (AI Image Stabilisation), This technology recognises objects, then corrects the shifts and blurs in your images caused by an unsteady hand holding the device, solving a problem that has existed since the development of photography nearly two centuries ago.
3. It's all in the detail
Image processing is a key differentiator that lets users capture professional-quality photographs on a smartphone. The Huawei P20 phones come with a dual image signal processor that focuses on enhancing details invisible to the naked eye.
The zoom on the Huawei P20 Pro is also incredibly sophisticated, allowing for long-range photography of up to 5x Hybrid Zoom. You get the potency of a powerful zoom lens in a small device, so you don't need to learn the technical intricacies of equipment that's too heavy to carry around and you don't know how to use anyway. The phone is perfect for taking great shots of your rock idol when you're stuck in the cheap seats at a concert, or getting a crystal-clear close-up of your daughter making her dance debut on stage, even though you're in the back row.
4. Something special
Every phone camera should have a few additional features that make your pics stand out from the crowd but that are easy to use. One handy feature of the P20 series is 4D predictive focus, where your camera predicts moving objects and focuses on them with extreme efficiency. This means that you can capture minute details of objects in motion, without any blurs.
Another nifty feature is the Ultra Snapshot mode, where you can take a photo in as little as 0.3 seconds by just double clicking the down volume button, even from an off screen. This is perfect for those unexpected, spontaneous action shots, like when your boyfriend scores the winning goal at his club's soccer match, or your child takes their first steps.
There's even something special for the selfie lovers. The P20 Pro's front camera is an impressive 24MP, so there's no need to agonise over the perfect filter post selfie, or spend hours on touch-ups. With each selfie taken, AI beautification provides 3D studio-quality lighting, which makes adjustments to better match your facial features, resulting in luminous skin-tone enhancements and radiant selfies. It's like having a personal beauty entourage or make-up artist in your pocket!