What should you do BEFORE beginning your ERP implementation project?
Chris van der Berg: About IT Managing Director, lists some actions you can take.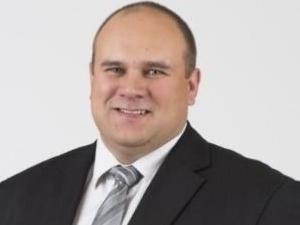 One of the biggest decisions any business can make is to decide to implement a new ERP to replace legacy systems.
You have most probably evaluated numerous systems and perhaps already have selected your system of choice that will improve your business and increase the efficiency of employees by working smarter, says Chris van der Berg: About IT Managing Director.
It is very important that you have a solid plan on how to implement and move forward. Most ERP implementations fail because too many companies start the implementations before compiling a realistic plan that includes defining a feasible scope, coordinating and assigning the right resources, ensuring all the items that needs prioritising is known, ensuring the scope aligns to the strategy and budget, and formulating a detailed change management plan.
Here are some actions you can take towards ensuring that your ERP implementation is successful:
1. Validate the scope and timing of your ERP software purchase.
2. Source your internal and external implementation project resources.
3. Build a complete implementation project strategy and plan.
4. Begin key implementation critical path activities.
5. Define your implementation project charter.
Considering most companies go ten or more years between major system updates or changes, ERP implementation experience is not usually a core competency. Recognising this is not a weakness but strength.
About IT offers an independent and unique value proposition - it provides assistance to you by validating your overarching strategy, helping to predefine the business benefits, build the business case and help define KPIs.
By using its support and expertise during a complex ERP implementation, it will help you through the project, give you strategies to deal with the situation and give you a perspective you probably won't otherwise have.