3D printing spend to reach 12bn in 2018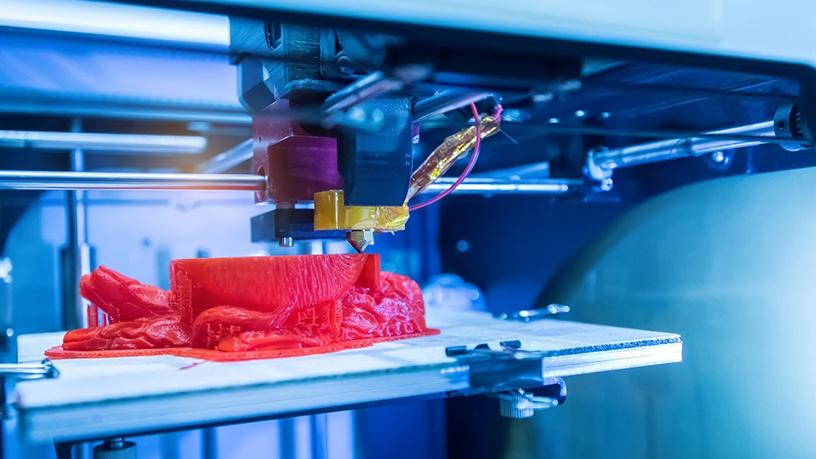 Global spending on 3D printing (3DP) (including hardware, materials, software, and services) will be nearly $12 billion in 2018, an increase of 19.9% over 2017.
This is according to IDC's Worldwide Semiannual 3D Printing Spending Guide from International.
The research firm says by 2021, worldwide spending will be nearly $20 billion with a five-year compound annual growth rate (CAGR) of 20.5%.Together, 3D printers and materials will account for roughly two thirds of the worldwide spending total throughout the forecast, reaching $6.9 billion and $6.7 billion respectively in 2021, says IDC.
Services spending will trail slightly behind, reaching $5.5 billion in 2021 and led by on-demand parts services and systems integration services, says IDC. Purchases of 3DP software will grow more slowly than the overall market with a five-year CAGR of 18.6%.
IDTechEx forecasts the global market for 3D printing metals will reach a value of $12 billion by the year 2028. It says in 2017, several companies launched new printer technologies with the promise of overcoming some of the existing barriers to adoption, such as lower printer prices, faster build speeds and cheaper materials. Mordor Intelligence says the market for 3D printing remains constrained due to the high costs of equipment needed to take 3D printing to an industrial scale. The lack of an international standards body, regulating manufacturers, also limits the market, it adds.
IDC says discrete manufacturing will be the dominant industry for 3D printing, delivering more than half of all worldwide spending throughout the 2017-2021 forecast. Healthcare providers will be the second largest industry with a spending total of nearly $1.3 billion in 2018, followed by education ($974 million) and consumer ($831 million), it says.
By 2021, IDC expects professional services and retail to move ahead of the consumer segment. The industries that will see the fastest growth in 3D printing spending over the five-year forecast are the resource industries (38.4% CAGR) and healthcare (35.4% CAGR), it says.
"3D printing solutions have moved well beyond prototyping, to become prevalent within and across multiple industries," said Marianne D'Aquila, research manager, Customer Insights and Analysis at IDC. "Parts for new products, aftermarket parts, dental objects, and medical support objects will continue to see significant growth opportunities over the next five years as 3D printing become more mainstream."
The research firm says the US will be the region with the largest spending total in 2018 ($4.1 billion) followed by Western Europe ($3.5 billion). Together, these two regions will provide nearly two thirds of all 3D printing spending throughout the forecast. China will be the third largest region with more than $1.5 billion in spending this year, followed by Central and Eastern Europe, the Middle East and Africa and the rest of Asia/Pacific (excluding Japan), says IDC.
The regions that will see the fastest growth over the 2017-2021 forecast period are Latin America (27.2% CAGR) and CEE (26.0% CAGR).