Mind the gap - harnessing competitive behaviour to break down departmental silos
Companies must harness competitive behaviour to break down departmental silos, says Wynand Smit, CEO of INOVO.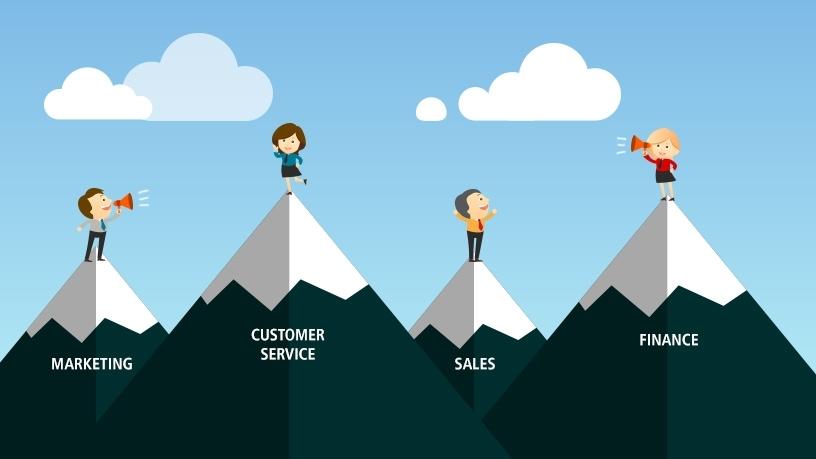 In a corporate environment, it's easy to get too focused on performance measurement. While individuals within departments concentrate on achieving their personal and departmental key performance indicators (KPIs) by necessity, these, in isolation, must be aligned with other departments and their goals within the organisation.
Occasionally, one department can succeed at the other's expense. Streamlining channels, optimising processes that link back- and front-offices, and monitoring of productivity ensure that competitive behaviour is harnessed in a productive manner, suggests Wynand Smit, CEO of INOVO: "Aligned company-wide goals require a strategy that unifies objectives and provides an environment that works for everyone, one that can be scaled to mirror company growth."
Isolated employees, through competitiveness and lack of understanding of the roles of others, may unwittingly work against the collective, strategic goals of the business. For example, all IT employees used to work on one floor, never to be disturbed by other departments. CIOs, with the assistance of managers, made IT decisions when it came to technology purchases of hardware and software; these would then be implemented in isolation, too.
Holistic approach
Separate silo-thinking became obsolete with the introduction of fast-paced tech advancements that require speedy deployment and a more holistic approach to technology selection and adoption. To ensure this goal was achieved, IT teams became more integrated with other departments to ensure solutions being rolled out were doing what they were designed to do.
"What used to be the sole province of a few guys in IT is now essential to the day-to-day functionality of all departments, not just from an operational viewpoint, but from a strategic perspective as well," says Smit.
The IT department generally has a mandate to ensure the latest technology is deployed. This can lead to the implementation of new systems that have the potential to put the company ahead of its peers, ensuring the IT department has succeeded in its goals and achieved KPIs, without taking cognizance of the fact that this could leave the rest of the company confused, hindering productivity.
He recommends that companies take a macro picture when developing strategies for implementation of business systems, one that involves the CIO, along with all other C-suite leaders and departmental heads to evaluate how business solutions are implemented and what systems will work best within that business environment. Measurement is also critical in understanding how this impacts the bottom line and the company's strategic objectives.
Agent KPIs and customer service
Individual KPIs and professional goals are ultimately only effective if they tap into the aligned corporate goals and objectives - even in the contact centre.
"In the customer service environment, for example, I often see certain agent KPIs, such as the percentage of calls answered within a certain time-frame, used to measure the individual and collective performance of the customer service department," says Smit.
"However, traditional measures of service levels only really reflect a fragmented part of the customer experience. An agent may answer enough calls within the allotted time-frame (ie, satisfying the SLA), but this is not to say that the service was excellent or the query was resolved - efficiently or at all. If these metrics were tied into strategic company goals, first call resolution, customer feedback and tracking service levels across multiple touch points, is a far better, and more meaningful, reflection of the efficiency and quality of the interaction. This is because it can be directly linked to the customer experience, which is a strategic imperative for any business," Smit concludes.
Whether the focus is on individuals, or how they contribute to the performance of a department, employees need to achieve their individual performance goals within the context of driving company prosperity. Company-wide alignment, then, provides fusion between the goals of the individual and the collective to ensure all objectives are successfully met.