Gemalto collaborates with Qualcomm on eSIM integration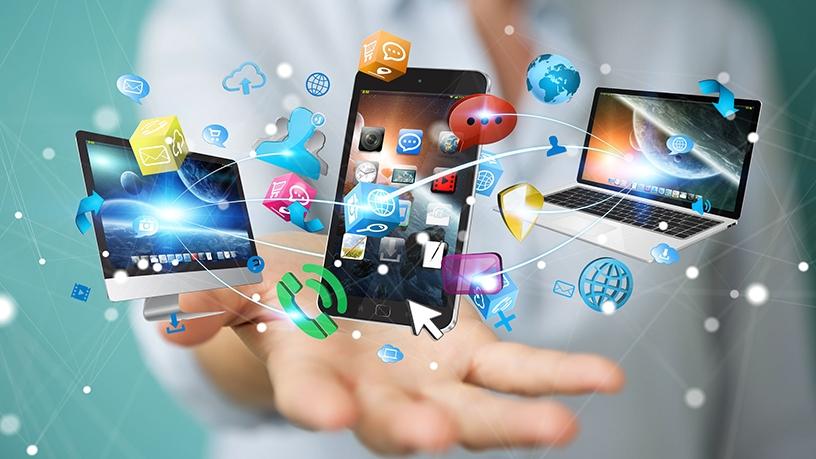 Gemalto is collaborating with Qualcomm Technologies to integrate its mobile connectivity solutions into Qualcomm's Snapdragon Mobile PC Platform.
This paves the way for iSIM commercialisation on a growing range of always-connected PCs, laptops and tablets, says Gelmato.
The effort will support the integration of Gemalto's eSIM technology and remote subscription management solutions with the with Qualcomm's SnapDragon chipset platform, and make it secure, says Sherry Zameer, senior vice president of Internet of things solutions for the CIS, Middle East and Africa region for Gemalto.
eSIM stands for embedded SIM. It is a dedicated chip soldered inside the device, in addition to the device chipset (for example, designed and sold by a company such as Qualcomm or Intel to a device OEM such as LG, Samsung), says Gelmato. On the other hand, the iSIM is integrated into the device's main chipset, it adds. There is no visible difference between both architectures for the end consumer, notes Gelmato.
As a result, this innovation will provide seamless LTE and forthcoming 5G connection, extended battery life, and a foundation for consumer applications such as online payments, transport ticketing and authentication to cloud services, it notes.
This initiative represents the first time an eSIM will be integrated with processing platforms designed to power always connected PCs and similar consumer devices, adds Gelmato.
The first wave of always connected PCs to incorporate Snapdragon mobile PC platforms featuring Gemalto's technology are expected in 2019, the company says.
"This new agreement with Qualcomm Technologies aims at accelerating the adoption of seamless cellular connectivity in PCs, tablets and other mobile products," says Zameer.
"It will make sure the eSIM is present in many more devices (think about the billions of devices expected in IOT). Furthermore, Gemalto and Qualcomm are promoting iSIM standardisation in the industry. This will ensure an open system where various providers of technologies will provide interoperable solutions, extending further the adoption of the technology across devices."
Smart connected devices with eSIM are giving device manufacturers, original equipment manufacturers and service providers optimisation by providing a single stock keeping unit in their supply chain, he adds. For some industry players, it is enabling a wider addressable market for their eSIM products and providing worldwide distribution, says Zameer.
The consumer-use cases will be driven by wearables and smartphones and the first announcements by the biggest brands in this space like Apple, Samsung, Huawei, Microsoft and Google are already in place, he notes.
For automotive-use cases, the largest automotive manufacturers are advanced with their rollout strategies for the rest of the worlds, he adds. In the future, eSIM-enabled connected cars will become central to smart transportation services like ride hailing and ride sharing, says Zameer.
Europe is estimated to hold the largest share of the eSIM market in 2018, followed by North America and Asia Pacific, says Research and Markets. However, by 2023, North America is likely to hold the largest market share globally, it adds.
In Africa, the proliferation of eSIM devices will depend largely on the speed at which the ecosystem is set up, says Zameer, adding all stakeholders in the continent must come together to discuss and agree on their collaboration and terms of engagement.
The mobile network operators need to rethink their go-to-market strategies to leverage their connectivity into the ecosystem, he says.
"Opportunities will be for early movers and the challenge in the business case will be in ensuring that the timing and implementation of the technology is planned in anticipation for the first eSIMs arriving in Africa."