IOT communication protocols: which horse should you back?
An overview of the different IOT technologies, their strengths, and their future, by Darren Oxlee, Chief Technical Officer of Utility Systems, a MICROmega Group company.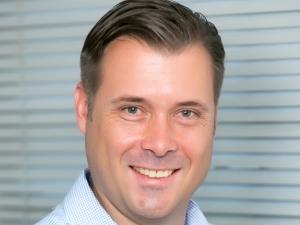 The emerging Internet of things (IOT) is evolving at a rapid pace, with more and more companies entering the market. The development of new product and communication systems is likely to continue to grow over the next few years, after which we could begin to see a few dominant players emerge.
But, in the interim, many companies face a dilemma because, in such a new industry, there are so many unknowns about its trajectory. With the variety of options available (particularly regarding the medium of communication), there's the question of which horse to back.
Many players also haven't fully come to grips with the commercial models in IOT (specifically, how much it costs to run these systems), says Darren Oxlee, Chief Technical Officer of Utility Systems, a MICROmega Group company.
Which communication protocol should you consider for your IOT application? It depends on what you're looking for. Here's a summary of the main low-power, wide area network (LPWAN) communications options that are currently available, along with their applicability:
SigFox
SigFox has what is arguably the most traction in the LPWAN space, thanks to its successful marketing campaigns in Europe. It also has strong support from vendors including Texas Instruments, Silicon Labs, and Axom.
It's a relatively simple technology, ultra-narrowband (100Hz), and sends very small data (12 bytes) very slowly (300bps). So it's perfect for applications where systems need to send small, infrequent bursts of data. Its lack of downlink capabilities, however, could make it unsuitable for applications that require two-way communication.
LoRa
LoRaWAN is a standard governed by the LoRa Alliance. It's not open because the underlying chipset is only available through Semtech, though this should change in future.
Its functionality is like SigFox: it's primarily intended for uplink-only applications with multiple nodes, although downlink messages are possible. But, unlike SigFox, LoRa uses multiple frequency channels and data rates with coded messages. These are less likely to interfere with one another, increasing the concentrator capacity.
RPMA
Ingenu Technology Solutions has developed a proprietary technology called Random Phase Multiple Access (RPMA) in the 2.4GHz band. Due to its architecture, it's said to have a superior uplink and downlink capacity compared to other models.
It also claims to have better doppler, scheduling, and interference characteristics, as well as a better link budget of 177dB compared to LoRa's 157dB and SigFox's 149dB. Plus, it operates in the 2.4GHz spectrum, which is globally available for WiFi and Bluetooth, so there are no regional architecture changes needed, unlike SigFox and LoRa.
LTE-M
LTE-M (LTE Cat-M1) is a cellular technology that has gained traction in the United States and is specifically designed for IOT or machine-to-machine (M2M) communications.
It's a low-power wide area (LPWA) interface that connects IOT and M2M devices with medium data rate requirements (375kb/s upload and download speeds in half duplex mode). It also enables longer battery life cycles and greater in-building range compared to standard cellular technologies like 2G, 3G, or LTE Cat 1.
Key features include:
* Voice functionality via VoLTE
* Full mobility and in-vehicle hand-over
* Low power consumption
* Extended in-building range
NB-IOT
Narrowband IOT (NB-IoT or LTE Cat NB1) is part of the same 3GPP Release 13 standard3 that defined LTE Cat M1 - both are licensed as LPWAN technologies that work virtually anywhere. NB-IoT connects devices simply and efficiently on already established mobile networks and handles small amounts of infrequent two-way data securely and reliably.
NB-IoT is well suited for applications like gas and water metres through regular and small data transmissions, as network coverage is a key issue in smart metering roll-outs. Meters also tend to be in difficult locations like cellars, deep underground, or in remote areas. NB-IoT has excellent coverage and penetration to address this.
My forecast
The LPWAN technology stack is fluid, so I foresee it evolving more over the coming years. During this time, I suspect we'll see:
1. Different markets adopting different technologies based on factors like dominant technology players and local regulations.
2. The technologies diverging for a period and then converging with a few key players, which I think will be SigFox, LoRa, and the two LTE-based technologies.
3. A significant technological shift in three to five years, which will disrupt this space again.
So, which horse should you back?
I don't believe it's prudent to pick a single technology now; lock-in could cause serious restrictions in the long-term. A modular, agile approach to implementing the correct communications mechanism for your requirements carries less risk.
The commercial model is also hugely important. The cellular and telecommunications companies will understandably want to maximise their returns and you'll want to position yourself to share an equitable part of the revenue.
So, do your homework. And good luck!