No more M-Pesa for SA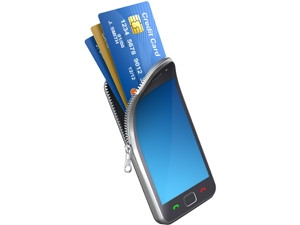 M-Pesa is no longer available in SA, after Vodacom officially pulled the plug on the mobile money offering locally yesterday.
"The process to discontinue the M-Pesa product in South Africa has run pretty smoothly and to plan so far," Vodacom spokesperson Byron Kennedy told ITWeb.
"As one might expect, some customers are disappointed that they will no longer have access to the facility."
He said all M-Pesa services will stop working completely from today, but customers still have some time to get any remaining money out of their accounts.
Kennedy said Vodacom is seeking to mitigate any inconvenience to customers impacted by the decision to stop the mobile money offering in the country - a decision the telco announced back in May.
"To this end, we have reached an agreement with Shoprite Holdings, whereby M-Pesa customers with balances below R5 000 (99.9% of the remaining base) will have access to their remaining balances at the Money Market counters of the following outlets: Shoprite, Checkers, Usave and OK Furniture," he said.
Customers with positive balances will receive an SMS withdrawal token no later than 15 July, which they can then use to redeem their money at any of the outlets nationwide by presenting their South African identity document.
"Customers are reminded that the service, including their Visa debit cards, where applicable, will stop working completely from 1 July, as communicated at the onset of this discontinuation phase. We would like to reassure all M-Pesa South Africa customers that their funds remain safe and readily accessible, and once again thank them for their loyalty throughout this time," Kennedy added.
Pulling the plug
At the time, Vodacom CEO Shameel Joosub said the decision was "based on the fact that the business sustainability of M-Pesa is predicated on achieving a critical mass of users. Based on our revised projections and high levels of financial inclusion in South Africa, there is little prospect of the M-Pesa product achieving this in its current format in the mid-term."
"We remain of the opinion that opportunities exist in the financial services environment, and we will continue to explore these," Joosub said.
When M-Pesa launched in SA in 2010, Vodacom hoped to have 10 million subscribers within five years, but by the end of March 2015, it only had around one million customers signed up in SA, with about 76 000 actively using the service.
When Vodacom announced the end of M-Pesa in SA, the telco told ITWeb there were only about 172 000 customers with a positive balance that would be affected by the local shutdown. The vast majority of these customers had a balance of less than R200.
In Vodacom's latest integrated report, the telecoms operator acknowledged the progress of M-Pesa in SA had been "much slower than anticipated".
"This is in part due to a very high banking penetration, the regulatory environment, challenges in distribution and customer uptake.
"As a result, we have taken the decision to terminate our M-Pesa service offering in South Africa, but remain committed to expanding this service further in our other markets," Vodacom said.
Success on the continent
The offering has found far greater success on the rest of the continent.
Vodacom's integrated report for the year ended 31 March 2016 showed M-Pesa had grown its active customer base by 15% in its international operations - with 9.2 million active customers on the continent.
M-Pesa contributes almost 9% of Vodacom's international revenue, with R13.6 billion moved through the system monthly.
In the past financial year, Vodacom's M-Pesa customer base in Mozambique "grew more than threefold", as the company expanded its ecosystem by launching more services such as water payments and TV channel payments. In the Democratic Republic of the Congo, active M-Pesa customers grew by 23%; and in Lesotho, customers more than doubled compared to the previous year.
"We launched cross-border money transfer from South Africa and improved our ecosystem, enabling customers to pay for more services using M-Pesa," Vodacom said about the Lesotho operation.
Vodacom Tanzania also saw strong growth, as it launched its International Money Transfer services, enabling customers to send money to Kenya via M-Pesa. In Tanzania, Vodacom's first savings and loans product based on a mobile platform, M-Pawa, also launched successfully. It is run in partnership with the Commercial Bank of Africa and has 1.6 million customers.
The product has also been hugely successful for Vodacom's parent company, Vodafone. At the end of March 2016, Vodafone had 25.3 million active customers using the mobile money transfer service across 11 markets in Africa, Asia and Europe.