Six essential enterprise mobility strategies for local businesses
By Daniel Hall, VP of sales and marketing at Magic Software SA.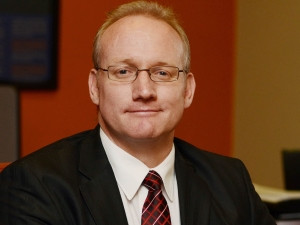 The hype surrounding mobile technology and its benefits to business is so overwhelming that managers could be forgiven for thinking all they have to do is link their employees' smartphones to the company network to see profits soar. Naturally, the process is more complex, and pitfalls abound.
"Mobility, like any other business strategy, is a process that needs forethought and planning if companies are to see real benefits," says Daniel Hall, VP of sales and marketing at Magic Software SA.
Hall believes there are six key strategies that will make or break enterprise mobility plans.
1. Become platform agnostic
A business needs to ensure it does not focus on only one or two mobile platforms, but keeps its options open to support any of them. Currently, iOS and Android are the market leaders, while Windows leads on ruggedised platforms, but things can change quickly - just ask BlackBerry. Additionally, there are new platforms in the works from Ubuntu, Firefox and Samsung, which could change the game again.
2. Embrace BYOD
With the generation that grew up with mobile technology as an integrated part of their lives entering the workforce, demanding that staff use a specific platform will be near impossible. Companies need to embrace the diversity of mobile technology, set up usage and security policies, and manage these systems centrally.
3. Choose the best device for the job
Different devices are better for different tasks. To obtain optimal value from mobile technology, business needs to select the best device for its specific requirements, not the most popular brand.
4. Avoid the monolithic app
The biggest mistake in developing mobile apps is to integrate the interface, data and logic processes in a single layer. When you keep the interface, the data and logic layers separate; this allows developers to reuse parts of the code when updating it or creating a new app. This ensures faster, consistent development without losing your focus on quality.
5. Develop a mobile management protocol
With so many potential devices and platforms accessing the corporate network, it is important to manage them all properly. A management platform will ensure all mobile devices are centrally controlled in accordance with the company's usage and security policy.
6. Mash it all up
A single mobile app is not going to add significant value unless companies learn to mash up the front and back ends of their systems with other mobile capabilities to the benefit of the user. This includes real-time integration of data from various corporate data repositories, as well as information available publicly on the Internet. Securely mashing up information and processes from various sources will empower the user and the business to extract real value from their mobile technology.
The fact is there is no point in embracing mobile technology because everyone else is doing it; it must add to the business process and deliver value though the automation or re-engineering of these processes. The resulting value will be measured through process improvements, productivity gains, and ultimately, a boost to the bottom line.