Lesotho may introduce SIM card registrations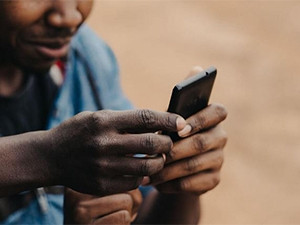 Lesotho might look to introduce SIM card registration regulations for the country, according to Peter Moyo, chairman of Vodacom, commenting as part of the telecoms operator's integrated report for the year ended 31 March 2016.
"The regulator in Lesotho has recently commenced engagement with the sector on the proposed introduction of customer registration regulations in that country," Moyo said in his yearly chairman's letter.
Registration requirements in the Democratic Republic of the Congo (DRC) and Mozambique presented some challenges for Vodacom in the past financial year, as the company was forced to disconnect millions of subscribers in both countries to meet government deadlines. Active customers in Vodacom's operations outside of SA decreased 8.1% during the year, to 27.1 million, largely due to the customer registration requirements.
A December deadline to disconnect unregistered customers saw Vodacom lose almost 3.3 million customers quarter-on-quarter in the DRC. The disconnections cost Vodacom about $300 000 (R4.7 million) a month in lost revenue, CEO Shameel Joosub told ITWeb after the group's results presentation last month.
A similar process in Mozambique saw Vodacom's customer numbers drop by 414 000, to 4.8 million, in the first quarter of 2016.
"Although these regulatory requirements pose some significant challenges - as a result, customer growth has slowed in the latter part of the year as these regulations are implemented - I am confident that we have the structures in place to manage these risks," said Moyo.
"We have been working closely with government in Tanzania and Mozambique in an effort to enhance the efficiency and integrity of the registration process, by facilitating the transition from paper-based to electronic registration processes," he added.
In recent years, many African nations have begun some sort of registration process for SIM cards in a bid to curb criminal activity via untraceable cellphones. Lesotho remains one out of a handful of African countries that currently doesn't have SIM card registration laws in place.
Lesotho boom
SIM card registrations could disrupt Vodacom's business in Lesotho, which Vodacom regards as a growing market for the company. Subscriber numbers in the Mountain Kingdom grew over 10% in the past year, to almost 1.4 million. Vodacom Lesotho also achieved an important milestone, making more than R1 billion in revenue for the first time, for the year ended 31 March 2016.
Other positive moves in Lesotho over the period included the telco, in February, obtaining additional 1 800MHz spectrum to be used for LTE/4G. It also secured the renewal of its mobile service licence in Lesotho for 20 years from 1 June 2016.
However, there are still some regulatory issues that present challenges to the telco in the country - including a new three-year mobile termination rate regulation from October 2015, and consultations on new quality of services regulations and e-money regulations, as well as the potential introduction of customer registration regulations.
Registration challenges
Customer registrations can be a headache for mobile operators. Vodacom says difficulties it has experienced in the registration process include "limited number of national identity cards; the inefficiency of a paper-based process; and the inability of mass market distribution partners to complete the registration processes correctly".
Joosub previously told ITWeb that, despite difficulties, it is important to work with authorities to ensure compliance.
"I think it's extremely important to work tightly with the security agencies to make sure you are complying, and that when government takes a decision, you fully comply, because otherwise you just land yourself in trouble," Joosub said.
Vodacom said it is continuing to actively register customers across its operations, work with authorities to improve verification of customer registration information, and have action plans in each country to achieve full compliance.
"All our markets are subject to mobile customer registration requirements; the industry is engaging with authorities to improve the process to ensure registration," the integrated report says.
Vodacom currently operates in SA, Tanzania, Mozambique, Lesotho and the DRC.
Rival operator MTN landed itself in hot water last October when it failed to meet a regulatory deadline to disconnect 5.1 million unregistered SIM cards in Nigeria. It was fined $5.2 billion (R78 billion) by the Nigerian Communication Commission. Earlier this month, MTN agreed to pay $1.671 billion (R25 billion) to the federal government of Nigeria, in six instalments over three years, to settle the fine.