Wimbledon ups digital game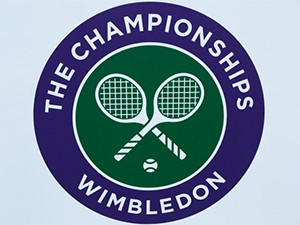 Wimbledon, the oldest tennis tournament in the world, has gone digital by embracing new technologies.
The event is currently taking place at the All England Lawn Tennis and Croquet Club, in Wimbledon, London, UK. It commenced on 27 June and will conclude on 10 July.
New for 2016 is an Apple TV app that enables fans to engage with the tourney in their homes. Users are able to browse real-time scores, watch the live games, listen to three live radio channels, and explore all of Wimbledon's video and photo content.
There are new Wimbledon smartphone apps for iOS and Android, which provide an enhanced experience for visitors onsite. These include personalised messaging and the opportunity to create their own 'Wimbledon story', which allows fans to capture and share their Wimbledon experiences.
Watson's reasoning
Also new this year is a Cognitive Command Centre, built using IBM's Watson and hybrid cloud technologies.
The solution ingests feeds across multiple social media channels to automatically understand, reason and learn the most relevant and emerging topics of conversation as they relate to Wimbledon, providing those insights to the digital editorial team.
Cameras linked to Watson's machine-learning platform also monitor fans' facial expressions and try to work out what emotions they are displaying.
"As our content vies for attention in an increasingly competitive sporting landscape, technology innovations are key to maintaining our prominence in the collective mind of our global fan base," says Mick Desmond, commercial and media director at the All England Lawn Tennis and Croquet Club.
Cognitive computing holds great potential as a game-changing technology, says am Seddon, Wimbledon client and programme executive at IBM.
During the Wimbledon topurnamnet, IBM typically captures 3.2 million data points from 19 courts across 13 days, with an accuracy target of 100%. It does this using highly trained tennis analysts, and transforms that data in near real-time to provide insights to commentators and media, helping to bring the Championships to life for TV fans globally.
In under four seconds, the match insights IBM captures are also used to update millions of digital devices around the world.