Netflix targets global dominance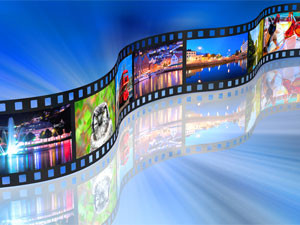 Netflix believes it can add another 150 countries to its portfolio in the next two years, taking its reach to 200 countries around the world.
The streaming service, which has been rumoured to be in talks with local operators around bringing its services to SA, added a record 13 million new members last year, compared to 11.1 million in 2013.
This, says Netflix in a statement to shareholders, brings its global total subscribers to 57.4 million members. "Internet TV is growing globally and Netflix is leading the charge," it says.
As part of its expansion strategy, it will launch in Australia and New Zealand later this quarter, it says. "There are numerous local competitors and a thirst for movies and TV shows from around the world. Later in the year, we'll launch additional major countries, in keeping with our global strategy."
However, there is as yet no indication when the video-on-demand service may officially come to SA. Meanwhile, "back door" online services like UnoTelly allow local Internet users to access the service, as well as others yet to reach our shores, like Amazon and Hulu.
Netflix says, for most countries it has a good idea of the best approach for Netflix to take, although it is still exploring "modest" options in China.
"It is advantageous for Netflix to become global in many ways. The big one is absolute size... A second is being able to source great stories from around the world and deliver them to the world. A third is the efficiency and influence of being a unique global licensor that provides worldwide distribution."
Netflix adds, with the growth of the Internet over the next 20 years, there will be some amazing entertainment services available globally and it intends to be one of the leaders.
The streaming service notes its "international segment is growing very nicely" and it is seeing good growth and demand from countries in which it recently launched, such as France, Germany, Austria, Switzerland and Belgium.