The benefits of busbar power distribution systems for North American and global application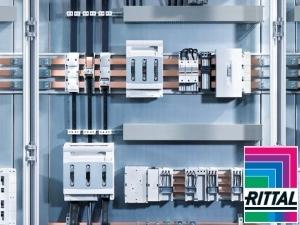 Executive summary
Busbar power distribution systems are common throughout the world and are rapidly gaining broader acceptance in North America due to their flexibility, safety and ability to reduce overall design and integration costs. In addition to these factors, increasing globalisation has led many designers of industrial control systems to move toward design techniques, electrical components and integration methods that are readily accepted worldwide - making busbar systems more attractive than ever before. This paper examines the benefits that a busbar system can provide to designers, integrators and end-users of industrial control panels, especially when compared to "traditional" block-and-cable power distribution solutions found primarily in North America.
In today's global industrial marketplace, even the smallest design and build panel-shops are likely to engineer systems destined to control equipment or machinery that will be used both in North America and abroad. This creates an imperative to use internationally available control components as well as internationally accepted power distribution techniques to provide solutions that are viable and competitive across a wide spectrum of markets.
For the purposes of this paper, a busbar system will be defined as "a set of pre-engineered, solid copper conductors that may be interlocked together to create various system configurations or lengths". Additionally, a busbar system has a standardised way of making power connections to both panel-mounted and bus-mounted components while maintaining a high level of touch-safety. Figure 1 shows a 3-pole busbar system with an example of a typical component adaptor.