'Unforgivably negligent' not to adopt open source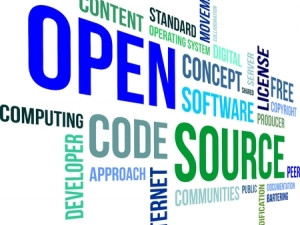 While few organisations are able to adopt open source tools and technologies for everything IT at present, it is "unwise" not to at least consider doing so as much as possible - and it will be "unforgivable negligent" to fail to do this within a few years.
This is the view of Paul Miller and Lauren E Nelson, authors of Forrester Research's "Open Source Powers Enterprise Digital Transformation" report.
Subtitling their report "CIOs need to embrace open source software to drive change", the authors emphasise open source options should be considered alongside proprietary offerings in order to avoid missing out on "sound technologies, access to vibrant communities, and the opportunity to tap innovative new ways of working".
They believe open source has to be part of every business's technology strategy as it will underpin every application on which customers will depend. This means organisations that do not experiment with open source today will find themselves at a huge disadvantage in the not-too-distant future.
They also believe open source communities will set standards for technology going forward, and will also establish peer-to-peer resources that promote collaboration in a way that is currently generally found only in vendor-organised gatherings and user groups. The implication is that anyone outside this community will fail to benefit from the ideas and developments that will drive customer experience and organisational change.
"Technology is only part of the open source story," they say. "Again and again, we encounter evidence that the code is only one small part of the value open source brings to its enterprise adopters."
CIOs need to embrace open source software to drive change.

Forrester Research
One of the greatest challenges facing today's CIOs is to transform their technology management organisation to drive growth within their business.
"A technology management organisation that has learned the lessons open source can teach will be well-placed to meet new business demands. More importantly, it will also be well-placed to start playing a far more proactive role in driving that age of the customer agenda throughout the business," they conclude.