Stellenbosch University reaps managed print services rewards with Datacentrix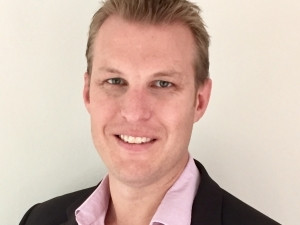 Stellenbosch University (SU) has solved its printing environment woes, including a lack of proactive management, device downtime and billing related challenges, with the rollout of a managed print and document solution across its campus by Datacentrix, a provider of high performing and secure ICT solutions.
Datacentrix' competitive offering won the university's recent managed print services (MPS) tender, seeing the two companies embark on an implementation that needed to be achieved within a tight timeframe.
"Printing plays a critical role within the academic environment," states Hein Swanepoel, Director: Commercial Services at SU. "Thus, our most important objective for this implementation was to quickly get the new print environment up and running to provide a consistent level of product service and consumable delivery to users."
"From a deployment point of view, Datacentrix came on board as a valued partner and integration expert, directly engaging with users (students) to better understand their requirements," explains Paul Pedersen, managed print and document solutions business unit manager at Datacentrix. "A fleet of 130 devices - from printers to multi-functional devices (MFDs) - was rolled out to replace the previous equipment that had reached end-of-life," he states.
At the same time, Datacentrix set up the MPS side to help the university to overcome previous challenges, including time delays in the management of consumables and spares. The new machines are now proactively managed by Datacentrix' Western Cape office in Century City, ensuring that SU is never in need of toner or spare parts.
Says Swanepoel: "Datacentrix' total fleet management has been a great value-add to this project, and the company must be complimented here."
Looking into the future, SU is in discussions with Datacentrix to digitise other processes, such as creating workflows as well as leveraging information analytics that will allow the university to work smarter and faster. "Providing SU with transparent information and allowing for a better understanding of business processes and their impact will help empower the university to make informed business decisions," states Pedersen.
Subsequent to its SU tender win, Datacentrix has also been appointed as managed print and document solution provider to the Cape Peninsula University of Technology (CPUT) and continues to provide a fully outsourced service to Pearson Education at its campuses.