CRMNEXT expands into SA market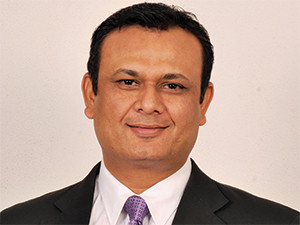 Global commutable cloud and digital customer relationship management (CRM) company, CRMNEXT, has officially expanded its business into SA, launching locally this month.
The company was founded in 2002 in India and now has customers across more than 30 countries in Asia, North America, the Middle East and Africa.
"Today, CRMNEXT is used by one million bankers managing close to 850 million customers globally," Sushil Tyagi, director of global sales and marketing at CRMNEXT, told ITWeb.
"We believe financial services in SA are at an inflection point and a platform like CRMNEXT can help them to leverage their unique strengths and achieve exponential results," he adds.
Sanjeev Gangal, VP and head of the Africa business, says the African continent was always a focus area for CRMNEXT and "SA was on top of the African countries primarily because of its advanced and structured banking and Insurance segment".
"A platform like CRMNEXT can combine the power of digital, mobility and AI with agility and can help [African] organisations to leverage their unique strengths for creating sustainable competitive advantage and strong growth," he says.
South Africa is the group's fourth African market after launching its services in Uganda in 2013, followed by Mauritius in 2015 and Tanzania in 2016.
"We are already active through direct presence and partners in the markets of West Africa (Nigeria and Ghana) and East Africa (Kenya and Ethiopia)," Gangal adds.
CRMNEXT has found success in the banking and financial services space, and plans to focus on those areas in the South African market as well. It claims to have the largest banking CRM implementation in the world with over 325 000 users, across 5 000 locations and 19 countries.
Tyagi says locally, the company's strategy is to focus on high impact transformation projects for large banks, insurance and financial services companies.
"Like many other countries, banks in SA also have been using multiple departmentalised applications for serving their customers, but do not have a complete view of the entire relationship of the customer with them. This not only deprives them of the opportunity to cross-sell and up-sell but they also have to hop between different systems to service the customer."
He says this results in long service turnaround time and gives a bad customer experience.
"A good CRM solution can not only provide an integrated front-end by having a common CRM solution for each department giving the bank a 360-degree view of the customer, but will also help banks to get rid of running and maintaining multiple applications. This will reduce their huge IT expenditure on maintenance," he adds.
CRMNEXT partners with global system integrators that provide consulting and implementation services and has over 25 regional country-specific partners that provide niche consulting services tailored for a particular region.
In SA, the business will be run through a combination of a direct presence and a partnership with local software and IT services company, Niche Integrated Solutions.
Niche is a 100% female-owned business and is led by director and founder, Nisha Maharaj.
She says the company is focused on bringing more women to the forefront of technology.