Bogoshi to lead Dell EMC's channel business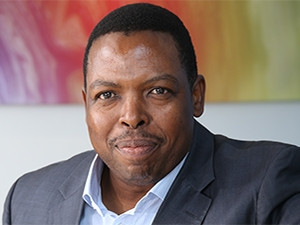 Ex-Gijima CEO Jonas Bogoshi, who recently joined EMC country manager for Southern Africa, has been reassigned to lead Dell EMC's channel team in SA and the SADC region.
This was confirmed by the local Dell EMC branch today.
Bogoshi's new position comes after the historic $67 billion merger between two global technology heavyweights - Dell and EMC - was finalised in September last year.
Before the merger, Bogoshi had just been appointed EMC Southern Africa country manager, replacing Servaas Venter, who held the position from 1 December 2012.
Bogoshi left Gijima in 2012 after the then JSE-listed company faced a challenging year, having lost half of an Absa contract, and a large portion of a State IT Agency deal.
After Gijima, he was appointed as vice-president of sales at T-Systems in SA in November 2013.
Bogoshi holds a BSc in Computer Science from the University of Cape Town.
Update
Dell EMC says Bogoshi is known for his versatility, commitment to excellent business principles and living up to service provision standards with vast work experience as a service provider, a customer in the ICT industry, and being a local and multinational systems integrator.

He has also been part of major restructuring processes of an established multinational subsidiary, driving growth of a new multinational in SA and executing a fundamental turnaround of an ailing public sector institution, it adds.

In his new role, Bogoshi will be responsible for driving Dell EMC's new partner programme launching in February. Some of the milestone's already reached with the new channel programme are the new programme brand, core tenets and tiers that were announced at the first-ever Global Partner Summit in October last year

"I believe the new partner programme is an inspiring vision and has compelling purpose and will provide an enabling environment for our partners to reach their maximum potential. Digital transformation represents the single biggest challenge facing organisations and I am excited to position the Channel Partner Program as a digital transformation catalyst and allowing partners to assist us in the creation of a sustainable economy and an inclusive society," says Bogoshi.