NFC mobile payment sees strong user growth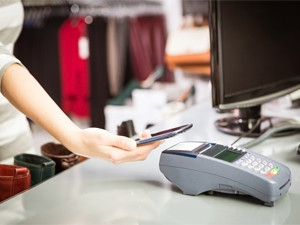 The number of consumers making contactless payments via their mobile handsets will reach 148 million this year, with Apple and Samsung together accounting for nearly 70% of new customers.
This is according to Juniper Research's recent study, which notes the industry has already received a strong stimulus from the launch of Apple Pay and Samsung Pay in selected key markets.
It cited the case of the recent arrival of Apple Pay in China, where nearly 40 million payment cards were registered to the service in 24 hours in mid-February.
Future Market Insights says Asia Pacific dominated the market with 38% market share in 2014 in terms of users, and is expected to account for a 37% share by 2020.
BI Research expects the money spent using NFC mobile payment systems will be surpass the $100 billion mark in 2016.
James Wester, research director, worldwide payment strategies at IDC Financial Insights, says as consumers' reliance on smartphones grows, as well as their level of trust that the devices are safe and secure, so will their use of mobile devices to complete transactions.
The necessary pieces to spur consumer adoption of mobile payments are finally in place, he adds.
Juniper research says with nearly one in five Point of Sale (POS) terminals in the US now contactless-capable, the infrastructure was now in place for that market to experience traction.
It anticipated that NFC smartphones would be the primary initial driver of contactless payments in the US, given the limited number of cards that currently offer the facility.
Deloitte expects the number of NFC-enabled devices being used for making in-store payment to rise steadily as consumers become more familiar with the process and more banks and merchants in more markets accept this form of transaction.
While usage of phones to make contactless payments is expected to increase over time, they are likely to co-exist for some time with all other means of payment, from contactless credit cards to cash, says Deloitte.
The research also anticipated that models based on host card emulation (HCE) would be widely deployed by banks and a number of leading over-the-top players.
It noted that HCE - where credentials and other sensitive data are stored in the cloud - had already been deployed by over 50 financial institutions, including Barclays Bank in the UK.
Windsor Holden, head of forecasting and consultancy at Juniper Research, says the combination of HCE and tokenisation is extremely attractive to banks.
"HCE means that they are not dependent on a mobile operator to enable the service; tokenisation reduces the burden on the issuer and allows them to use their existing infrastructure."