Digital tech makes SA more accessible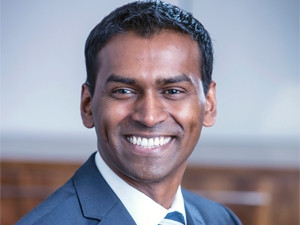 Digital technologies are making it easier for global organisations to access South African consumers directly.
So says Lee Naik, managing director of technology and digital strategy at Accenture SA, who points out digital technologies, to a large extent, negate the need for localised physical delivery channels.
Every year Accenture develops a view of technology trends expected to emerge over the next 24 to 36 months, and publishes this as the Accenture Technology Vision report.
On this note, Accenture, in partnership with ITWeb, is conducting an online ICT Survey during January and February to gain valuable insight into the ICT strategies within South African organisations.
"In previous years, Accenture has partnered with ITWeb to conduct this research to indicate the rate of local technology trend adoption compared to the rest of the world," says Naik.
He adds, this year, SA was included alongside eight other countries for the international survey. "This change in approach is significant in that it marks an important shift of perception. The pace and level of adoption of technology trends in South Africa and other emerging growth market economies has drawn international interest," says Naik.
Giving an example of global companies making use of digital technologies to make forays into the South African market, Naik points to Netflix, which revealed its plans to enter the local market in the next two years.
"The other notable example is the ride-sharing application Uber, which has had an incredible impact within the transportation industry. Thus, as digital technologies provide disruption between businesses, as organisations develop new digital business models and markets, South African businesses are beginning to feel digital disruption like never before."
According to Naik, having a digital strategy in place is non-negotiable for most organisations.
"Operating in a digital world requires organisations to create agility within ICT. They will need to fundamentally change their approach to the technology capabilities they build and source. It will require a shift in the way organisations partner with other industry players to deliver their services as part of a digital ecosystem," Naik says.
He points out the CIO has traditionally found it very difficult to justify investments in new technologies compared to revenue generating business projects.
"However, within the digital world, the link between ICT and revenue generation is now much clearer," Naik says.
He also points out digital has become a CEO topic as businesses recognise the opportunities and threats that digital represents.
Naik says, in the past, ICT investments were dominated by large systems' integration initiatives and while there is still a place for these programmes, cloud platforms have reduced the levels of technical complexity involved and allowed a much greater focus on the desired business outcomes.
"The good news for businesses is these investments in ICT can be done with a great deal more agility than previously. The use of these platforms also dramatically reduces the risk of implementation failure as business does not need to wait until the end of the project to see the resulting product," concludes Naik.
Click here to complete the survey and you can win an Asus Transformer Pad 10.1" tablet.