VAST Networks to connect 1.5m township residents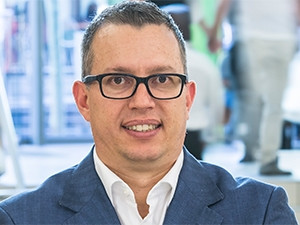 SA's first open access WiFi provider, VAST Networks, plans to give 1.5 million Gauteng township residents affordable WiFi access over the next two years.
"We are cognisant of the tremendous opportunities for socio-economic empowerment specifically within township communities. Our current footprint includes over 2 000 venues and is growing daily in locations in areas such as Diepsloot, Alexandra and Katlehong, with plans to roll out hundreds more by mid-2017," according to Grant Marais, CEO of VAST Networks.
VAST began its Gauteng township roll-out programme in 2016 and so far has deployed a series of WiFi hotspots in locations within Diepsloot, Katlehong and Alexandra. Currently, almost a million residents have access to the various WiFi locations.
"VAST's aim is to expand its WiFi roll-out across more township communities as well as expand its coverage in these areas so every resident has access," the company told ITWeb.
Collen Kekana, co-owner of V-Caf'e in Diepsloot, which is home to a VAST hotspot, says her customers are thrilled to have access to the Internet.
"[They] are using the platform for various purposes, from job applications to news updates, to staying in touch via social media. What always puts a smile on my face is when they realise their Internet speeds are actually faster than those available in some of the more affluent suburbs."
VAST Networks funds its own infrastructure costs and works with service providers to provide affordable retail Internet options.
"Our partnerships approach continues to be a critical component of expanding our network coverage and delivering quality and speeds that are of the highest standards. We pride ourselves on the fibre-quality Internet we are able to provide our WiFi users, especially those in high-density areas," says Marais.
Ubiquitous Internet access for all South Africans was a key theme at a roundtable discussion hosted by VAST in Diepsloot this week. With affordability being a key inhibitor to Internet adoption, specific emphasis was placed on underprivileged communities and how WiFi access could boost entrepreneurial activities, support access to education, enhance skills development and drive job creation.
"We firmly believe Internet access should be a basic human right. The substantial financial benefits of such access is evident with some of the fastest growing and most successful businesses in the world being mobile device manufacturers and founders of social networks.
"Not only does Internet access deliver individual and business value but it also plays a vital role in overall economic growth; stats show that for every 10% of Internet penetration, a country's GDP grows by 1.28%," adds Marais.
Formed in 2015, VAST Networks brought together the WiFi assets of two key market players: MWeb and Internet Solutions.