Flash storage popularity balloons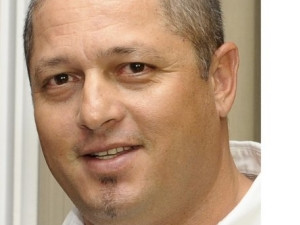 Flash has rocketed in popularity for data storage systems in the past two years and is tipped to be an even bigger trend for 2014.
So says Mark Ridley, Africa regional director at NetApp, who notes that the storage industry is witnessing a new golden era as vendors and their customers exploit new technologies and approaches.
Flash technology is already proving to be more than just a disruptor; IDC estimates that the enterprise flash market will grow from $1 billion in 2013 to $4.5 billion by 2015, he says.
In a recent report, the market analyst firm says continuous data growth coupled with a new generation of multi-core CPUs has placed new demands on storage systems to handle an unprecedented number of workloads.
As organisations move towards fully virtualised data centres, says IDC, the storage systems they choose today must be able to handle hundreds, even thousands, of virtual machines and mixed workloads.
It notes that flash media promises to close the compute and storage performance gap and free storage from being the input/output (I/O) bottleneck within IT environments. However, it points out that the tectonic shift in storage I/O performance possible with flash, however, requires the processing power of multi-core CPUs.
A recent white paper by Architecting IT says flash storage has become one of the most talked about technologies of the past 12 months and has moved from being a niche product to a mainstream consideration for storage in the enterprise.
According to Ridley, vendors are pushing harder than ever before to gain competitive advantage by improving the service they provide to customers and by bringing new products to the market.
Many have found the answer in the all-flash array, a new category of storage system based on flash technology, he notes, adding that it has startling performance characteristics that make it faster, smaller and greener.
Ultimately, he explains, this combination, coupled with continuing improvements to reliability, performance and cost, mean that flash is set to have a profound impact for businesses. It will allow them to re-evaluate their storage strategy and offers the potential to stop over-provisioning storage and improve the ROI of IT spend, he adds.
However, Ridley says with many a start-up flash point solutions on offer, the breadth of choice available undoubtedly brings confusion to customers.
"Question marks also hang over the credibility of these new vendors - will many of them exist in the short-to-mid term? Can they really deliver against their claims? What happens to customer support if they're acquired? Caveat emptor is the reigning phrase.
"Flash isn't simply the purview of start-ups; tier-one vendors already use flash in some capacity and some already offer all-flash arrays."
He explains that all-flash arrays are designed to meet the various and demanding needs of extreme workloads - from database to high-performance computing environments.
These factors become even more important when you consider that the workloads suited to flash are often customer-facing and business-critical, he says.