Spectrum uncertainty, rand to blame for Cell C price hikes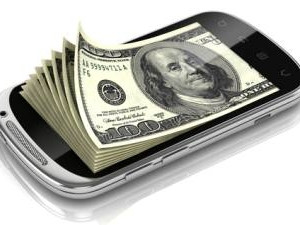 The depreciation of the rand against the US dollar, uncertainty in the industry over the allocation of spectrum, and rising inflation have all contributed to an increase in the cost to provide mobile services to consumers. This is according to a statement from Cell C, explaining why it has decided to hike prices for prepaid and contract customers on its network from next month.
This comes after ITWeb yesterday reported that the price of some Cell C data bundles will rise by as much as 25% next month, while out-of-bundle call rates will increase by between 10% and 25% per minute as of 1 February.
"The single biggest input cost is network equipment, which is procured from international vendors. This equipment is priced in US dollars, and any change in the rand has a significant impact on a company's capital expenditure and operating expenses," the telco says.
"Despite our best efforts to keep our prices unchanged, the rising cost to supply mobile network services has necessitated an increase in the price we charge the end-consumer."
The rand actually strengthened against the US dollar over the course of 2016, but Cell C says it's necessary to take a longer view when explaining the impact of dollar-rand fluctuations on its pricing.
"Planning, investment and implementation of network expansion happens in long lead cycles. In many cases, our costs are linked to the value of the USD from years before implementation. The impact of the rand to the USD should be looked at over a three-to-six-year investment cycle, not month-to-month," the telco told ITWeb via e-mail.
"The broader economic environment, including GDP growth and inflation, plays a role in rising costs. Additionally, annual increases to support costs and operational expenditure have a large impact on our costs. Despite all this, Cell C's overall product portfolio remains very competitive," the operator adds.
In a letter to customers, Cell C said towards the end of 2016, it had assessed its entire product offering and decided that certain pricing and product changes would come into effect at the beginning of February 2017.
The telco says it has notified affected customers via SMS about the price changes, and the full list of new pricing has been published on its Web site.
In terms of voice contracts, a large number of monthly subscriptions are going up by between 8% and 14%. However, customers who signed up for any of the EPIC or Pinnacle contracts and who are still within their 24-month contract period will be exempt from any price increase.
"We will continue to find ways to bring customers more value and, where possible, pass on the benefits of any cost reduction as and when we can. Customers are also encouraged to buy data bundles to benefit from very low in-bundle data rates," Cell C adds.