Business continuity planning mitigates risk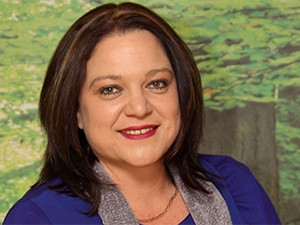 Disaster recovery and business continuity is an integral part of business sustainability, and organisations need to ensure they are protected against risks faced and are able to lower the impact of possible business disruption.
Downtime within an organisation can have a serious impact on its functioning, reputation and profitability.
Disaster recovery and business continuity should be a serious priority for South African organisations in order to minimise loss of revenue, profit and customer base to the opposition.
In that vein, ContinuitySA in partnership with ITWeb, conducted a business resilience survey during November.
"The main objective of the survey was to evaluate the current environment for business continuity and disaster recovery in South Africa, identifying changes and trends from the previous year. This information can then be used to better serve customer needs in the country," says Cindy Bodenstein, marketing manager at ContinuitySA.
Bodenstein believes without a business continuity plan in place the basic survival of a company over the medium to long term is severely at risk.
"The potential downfalls can be anything from major operational downtime, business chaos, incorrect prioritisation for business recovery, loss of stakeholder confidence, negative publicity, disgruntled staff and customers, significant financial loss as a result of this, or even a breach of regulations, which can ultimately lead to the closure of the organisation.
Having a well-designed business plan, says Bodenstein, places a company in a far stronger position to recover should an emergency or incident occur ensuring that a company knows how to get back to business with the least possible disruption.
"A business continuity plan comprises of a series of documents that describe the priorities and actions to be undertaken in the event of a disaster or system's failure."
According to Bodenstein, there has been much discussion around companies aligning to the standards and/or wanting to obtain certification with the two ISO standards, ISO 22301: BCM and ISO 27031: ICT Continuity.
"There is a definite drive to align to a 'framework', be it ISO or the BCI's Good Practice Guidelines 2013. This is also being given additional focus through King III and recent government amendments to make business continuity a requirement," she advises.
Bodenstein says there are many factors that ought to be taken into consideration when implementing a disaster recovery and business continuity plan.
"Financial services companies hold some of the most sensitive data in the corporate world and their systems need to be bulletproof to all levels of incidents, therefore they understand the rationale behind business continuity. We are now seeing more organisations taking business continuity seriously. Across all industries businesses are identifying the need for effective business continuity planning, especially with the global demands of businesses who operate in an always 'on' mode."
Bodenstein goes on to say that many companies are realising the significance of business continuity as applied to their supply chain structures, with many companies identifying this need in their contracts and satisfying themselves that adequate plans are in place.
"One very important factor is the role of testing a plan. It's just not good enough to have a plan - it must be tested. If a plan and all its elements is not tested regularly a company will never know if they are truly ready for a disaster when it happens. Planning, testing and then updating the plan are critical stages in business continuity management."
Bodenstein states that many local organisations compare favourably with international standards, but adds that this tends to be when senior management have significantly bought into its benefits and where a mature approach to planning, testing and reviewing is given the correct level of priority.
"Generally South African companies are quick to pick up on latest trends and apply locally if applicable. There is definitely growing recognition that business continuity planning offers companies a way to identify and mitigate risk in a methodical and rigorous way, hence promoting sustainability," she adds.
cloud solutions lead the way
"Technological advances continue to drive change in the ICT space with replication and cloud solutions leading the way, allowing for a more mobile workforce which in itself builds a level of resilience for an organisation. Increasing access to and larger bandwidth availability is enabling technologies such as cloud, BYOD (bring your own device) and mobile computing to enhance business continuity strategies," Bodenstein says.
She explains that cloud's scalability and the pay-as-you-go model have made it attractive to companies looking for cost-effective ways to ensure their IT can withstand a disaster.
However, Bodenstein adds, "All aspects of the services offered must be examined to ensure that they meet a company's recovery demands."
She also believes that the business continuity plan is more than an insurance against disasters.
"The business continuity plan can play a key role in building and communicating a sounder picture of what's important to a company's long-term success, and help leaders formulate and implement strategy much more effectively into the future ensuring the company's long-term sustainability."