Joburg drives investment in smart policing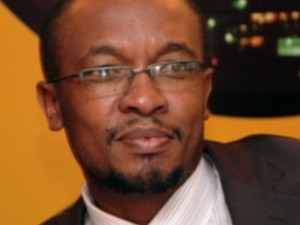 The City of Joburg's investment in smart policing has significantly reduced crimes such as bank robberies and cash heists in the central business district (CBD) over the past year.
This was revealed by Johannesburg executive mayor Parks Tau during the State of the City address yesterday. Tau said the introduction of an Integrated Intelligent Operations Centre (IOC) and CCTV systems enable better decision-making where the Johannesburg Metropolitan Police Department and Emergency Management teams are deployed.
The IOC addresses emergencies that require real-time communication and collaboration across departments and agencies. For example, a city has the ability to share information instantly across agency lines to accelerate crisis response.
According to the executive mayor, the IOC links to the CCTV platform. "This enables us to use the cameras intelligently to track suspicious behaviour of individuals and groups and prevent crime from happening."
"Smart technology - and smarter policing - is already reducing crime levels in the city. As a result of investments in the CCTV system, serious crimes were significantly reduced in the CBD," he stated.
During the address, Tau noted the City of Joburg will continue to invest in smart policing to help build a safe city. "We have reduced street crime in the CBD significantly through smart policing."
There has also been a significant decline in crimes such as common assault, theft of motor vehicles, burglaries and residential crimes, he said. "In 2014/15 alone, we experienced a reduction of 22% in actual incidents of crime."
Smart investment
Jason Jordaan, professional digital forensic scientist and head of the Cyber Forensic Laboratory for the Special Investigating Unit, says the use of smart city technology, which includes technologies for smart policing, is a good investment for any city.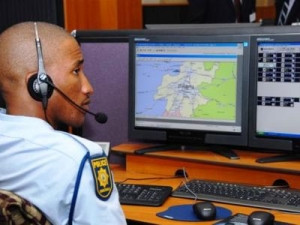 "This is especially true if it can act as a force multiplier, and allow more effective use of limited law enforcement resources. Effectively, smart policing allows us to do far more with the resources that we have."
According to Jordaan, comprehensive CCTV systems are the easiest types of technology for smart policing and are deployed to create safe city living.
"They enable trained operators to provide law enforcement eyes over a far wider area than provided by traditional patrol methods. Not only can these be used to detect crime and collect enough evidence, they can also be an effective deterrent."
Jordaan adds: "When high-quality CCTV systems are combined with technology such as facial recognition or licence plate readers, they provide law enforcement enhanced capacity to enforce the law. The key is intelligent connected systems that allow data to be collected and analysed in real-time."
Modernised healthcare
As the city gets smart about how it prevents crime, it is also applying the same principle to the healthcare system.
According to Tau, primary healthcare delivery is also being revolutionised through improved infrastructure and expanded services available at the 118 government clinics across the City of Joburg.
The city's new electronic patient record system will be installed in 15 clinics across Soweto by June.
This will significantly reduce waiting times to an average of 10 minutes per person, freeing healthcare professionals to provide an improved service, he said.
"We are moving to replace mobile clinics with brick-and-mortar facilities in some of our most deprived communities."
Patient records are being centralised and healthcare professionals will be able to, at the push of a button, recall the history of treatment and continue to provide care and service.
Connected city
During his address, mayor Tau said Joburg's new economic democracy is rising because the city is driving digital communication and bridging the digital divide.
This began with the investments made to transform Joburg into a smart city, with over 1 100km of broadband and fibre-optic cable in place, he noted.
According to Tau, the city provides high-speed Internet access in local libraries, for e-health systems and command centres which use information from CCTV cameras to make the streets of Joburg safer.
"We have connected 66 of our 87 local libraries citywide to high-speed Internet, provided at no cost to the public in areas such as Orange Farm, Lenasia, Diepsloot, Randburg, Westbury, Emmarentia, Cosmo City, Ennerdale, Florida, Roodepoort and all across Soweto.
"Our Maru a Jozi platform is already helping those with little experience of the Internet at the city's 408 free WiFi hotspots including the wireless mesh over Braamfontein."