Network boost for world's largest physics lab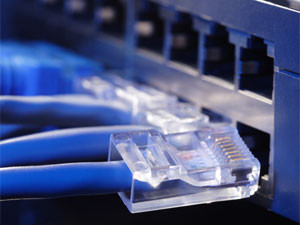 CERN, the European Organisation for Nuclear Research, is upgrading its wireless network with Aruba Networks' 802.11ac Wave 2 access points and mobility controllers.
This was revealed at the Aruba Networks EMEA Atmosphere 2017 event in Paris on Tuesday.
CERN, the world's largest physics lab, in which the Worldwide Web originated, says it is moving to a state-of-the-art wireless campus to ensure maximum workplace productivity for the 12 000 staff, visiting scientists and contract workers.
Founded in 1954, the CERN laboratory now has 22 member states and sits astride the Franco-Swiss border near Geneva, spread over 23 square miles.
Physicists and engineers at the lab are probing the fundamental structure of the universe. They use some of the world's largest and most complex scientific instruments to study the basic constituents of matter - the fundamental particles.
CERN's flagship, the Large Hadron Collider, is a 27km ring buried 100-metres underground, accelerating particles close to the speed of light. Over 10 000 scientists from more than 100 nationalities and 600 universities collaborate with CERN.
To enable its staff and scientists to achieve their research goals, CERN says it decided to upgrade its infrastructure to provide a modern, mobile-first campus that could accommodate the nearly 20 000 different devices that need to connect to the network daily.
"Our network handles both research data and traditional workplace traffic and with so many visiting scientists, we have to provide a reliable, mobile work environment that allows everyone to connect with their own devices," said Tony Cass, leader of the Communications Systems Group and physicist at CERN.
"Moving from our current network to a controller-based network that enables seamless roaming from one building to another and can help us provide different levels of connectivity based on the type of user connecting were top priorities for us."