Pervasive, interactive, intelligent
The Internet of Things means that, at any time, from any place, for any device and for anyone, there is connectivity.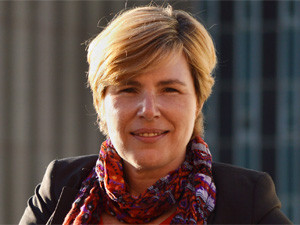 When American tech journalist Paul Miller quit the Internet for a year, he learnt the obvious - there's no longer any distinction between the digital world and the 'real' world.
More and more devices are becoming Internet-enabled and connected to one another. That's what prompted IBM to develop MessageSight, an application designed to help organisations manage and communicate with the billions of mobile devices and sensors found in vehicles, traffic management systems, smart buildings and household appliances.
In making a case for the need to manage the future flood of data from Internet-connected gadgets, the organisation cited statistics from IMS Research, which says there will be 22 million Web-connected devices by 2020. Once an academic concept, the Internet of Things (IoT) is now a business reality.
"It points to how the world has fundamentally changed," says Colin Erasmus, head of Microsoft SA's Windows business. "Data is moving to the cloud, devices are connecting to everything. Microsoft has become a devices and services company because it's inevitable that countless services will be delivered via some form of connectivity in the near future."
New apps and services
As sensor networks and machines communicate with each other, lots of data is being created. "By linking data from products, company assets or the operating environment, these new networks generate better information and analysis that can significantly enhance decision-making," says Cathy Zegal, IT architect at Dataflo.
Early adopters in Dataflo's client base are ushering in basic IoT applications that provide a fairly immediate pay-off. One of these is a system that uses mobile devices to track assets in the field and sends the information back to the host asset-tracking application in real time using GSM and Internet technology. "This application is widely used by our clients and has laid the foundation for real-time asset tracking. The next step is geo-location," says Zegal.
In the consumer space, mobile devices are making the Internet accessible to users of high- and lower-end devices. Lynette Hundermark, head of product strategy at Prezence Digital, says it's key to make apps as intuitive as possible for the user. "The app we developed for Ster-Kinekor led to an almost 200% growth in online bookings after it went live, simply because it was so much easier for people to quickly see what was on and make bookings from their phones and tablets, wherever they were. We're now aiming to make the system paperless so that customers don't have to swipe their cards at the cinema. In general, we're going to see a big move to payments via mobile phone as part of the IoT trend."
Challenges
Zegal says there are a number of barriers to IoT in South Africa. "IoT applications are not yet widespread and there's not enough knowledge about the business models. Plus, bandwidth and communication costs are still high, and there's a lack of maturity when it comes to end-users and digital literacy."
Business models based on today's largely static information architectures face challenges in adopting IoT. "Big changes in information patterns will have implications for organisational structures, as well as for the way decisions are made, the way operations are managed, and how processes are optimised, designed and built," Zegal adds. "Optimising a process requires a co-ordinated improvement in people, systems, things and places."
In countries where bandwidth is cheaper, things move faster. "In the US, there are wireless hotspots everywhere," says Erasmus. "Because users are always connected, they can do almost everything from their phones. However, despite our bandwidth issues, business-to-consumer apps are becoming a way of life for mature users. The opportunities are enormous."
First published in the September 2013 issue of Brainstorm.