Tech to minimise power struggles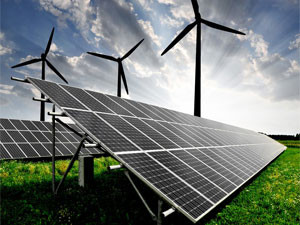 As SA grapples with electricity blackouts impacting businesses and consumers, technology and alternative energy solutions are coming to the fore in attempts to minimise the impact.
On Friday, e-learning solutions company giveITback and Poynting donated a R450 000 solar-powered computer lab to Umhloti Primary School in KwaZulu-Natal, aiming to bridge the ICT access gap in underserviced areas. The labs - which are in repurposed shipping containers - seek to solve the problem of a lack of electricity, building infrastructure and technology.
Jonathan D Michael, giveITback founder, says the company has reached more than 20 000 underprivileged children through various cyberlab installations across SA, but remains concerned by the impact of a lack of electricity in rural areas.
Although the focus of the labs is in education, recent energy constraints have spread the burden of a lack of power supply to most parts of the country. Power utility Eskom has, over the past few weeks, reverted to load shedding to relieve a power grid it notes has been strained by "unforeseen technical problems at power stations, depleted water reserves and logistical issues relating to diesel supplies at our peaking power stations".
Mike Cassidy, product manager and alternative energy expert at Mustek, says load shedding could compel businesses to look at off-grid power solutions, meaning no impact would be felt from load shedding. "Although a combination of battery power and solar power would be expensive for some companies to install at the moment, some are opting for hybrid solutions that depend on both the power utility as well as their own supply.
"An entry-level hybrid solution including off-grid and on-grid could cost anywhere between R30 000 to R40 000, meaning you can try and keep your essential items independent from the power grid," he adds.
Chris Haw, spokesperson for the SA Photovoltaic Industry Association, adds local companies are using solar energy to complement more conventional means of backup power, including generators and uninterrupted power supply.
Cashing in
Meanwhile, pan-African ICT group XON, through its alternative energy division, wants to make an impact in areas struggling to maintain electricity supply. The company's solar hybrid power solution is more prominent beyond SA's borders, according to Magnus Coetzee, the division's MD.
Coetzee says XON partners with power utilities and brings its expertise in the construction, supply and financing of the solar power plants that can alleviate strained regional and national grids, adding up to 50MW of energy. The company has presence in Mali, Senegal, the Democratic Republic of the Congo, Kenya, Tanzania, Somalia, Botswana, Zambia and Mozambique.
Poynting - which makes antennas and telecommunication products - has also developed a solar television under the SunPoynt TV banner, aiming to capitalise on Africa's digital television migration plans.