MTN not giving up on mobile money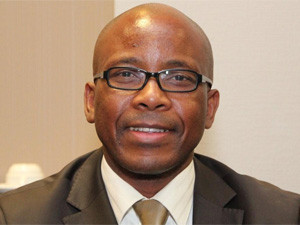 MTN is not giving up on its mobile money offering in SA, despite rival Vodacom pulling the plug on M-Pesa this month.
MTN SA CEO Mteto Nyati admitted to journalists at a media briefing in Sandton last week that MTN Mobile Money was not doing as well as he would hope, but that "does not mean we are going to give up".
"In SA, we have never really been that strong when it comes to mobile money. We have tried to do a number of things in that space but it has really not delivered the results that we intended," he said.
"But I don't mean we are going to suddenly stop doing anything in that area. We will continue to try and find ways where this company can participate in mobile financial services; that is a broad space and there are a lot of opportunities there. We are constantly looking for areas where we can get the traction that we are hoping for."
MTN has not revealed definitive subscriber numbers for MTN Mobile Money in SA for some time, but in its integrated report for the financial year ending 31 December 2015, it revealed SA was MTN Mobile Money's third biggest market. MTN Mobile Money has 34.7 million subscribers, across 15 countries, with about 13% of those in SA. Uganda made up 29% of the subscribers, Ghana 14% and Rwanda 12%.
Two weeks ago, Vodacom announced it would pull the plug on its mobile money offering, M-Pesa, in SA with effect from 30 June.
At the time, Vodacom CEO Shameel Joosub said revised projections showed M-Pesa was unlikely to achieve a critical mass of users in SA, in its current format, in the mid-term.
Vodacom spokesperson Byron Kennedy told ITWeb there are approximately 172 000 customers with a positive balance that will be affected by the M-Pesa shutdown in SA and "the vast majority have a balance of less than R200". This is out of 9.7 million M-Pesa customers across Vodacom's operations.
In contrast, First National Bank's eWallet had over four million users in SA in 2015.