EXCLUSIVE: Medu Capital invests R74m in HeroTel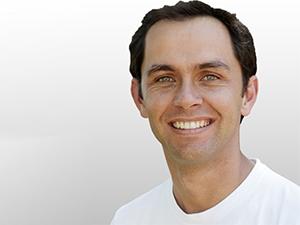 Private equity company, Medu Capital, has acquired a 15% stake in Hero Telecoms (HeroTel) for R74.25 million.
HeroTel chairman Alan Knott-Craig Jnr told ITWeb in an exclusive interview that the investment was based on an enterprise value of R495 million for 100% of the HeroTel business.
Medu Capital is a 100% black-owned private equity company focused on established medium-sized owner-managed businesses. The board of directors and executive management are all black South Africans and the deal means that post-acquisition, 20% of HeroTel's equity will be black-owned.
HeroTel was established in 2014 with a mission to consolidate the wireless Internet service provider (WISP) market and connect SA to high-speed wireless Internet.
"It's hard to imagine that HeroTel did not exist three years ago. Even harder when I think that 10 years ago, whilst running iBurst, I was fiercely competing with WISPs. It took me a while to realise that WISPs have a winning business model. If you can't beat 'em, join 'em," Knott-Craig says.
"We are fortunate to have a growing network of WISP partners and a solid management team. Hero is well-positioned to profitably exploit the opportunity presented by the insatiable demand for broadband. Medu Capital are the ideal partners to help us grow even faster."
HeroTel has now acquired 10 WISPs and is working on two more acquisitions. Its footprint covers KwaZulu-Natal, Western Cape, Mpumalanga, North-West Province, Limpopo and Gauteng.
"The capital raised from the Medu Capital investment will be utilised to further HeroTel's investment and acquisitive growth strategy," Knott-Craig says.
"The Medu deal strengthens our balance sheet enormously, as well as providing a willing investor for future capital raises. The combination equity and 'gearability' removes capital constraints for growth," he adds.
Knott-Craig says the company currently has no firm plan for listing the group, but it is an option going forward: "We are ensuring that the financial performance of Hero is such that a listing is attractive."
Siya Nhlumayo, a partner at Medu Capital, believes HeroTel's leadership has built a successful track record for identifying and partnering with experienced operators of WISPs.
"After joining the HeroTel group, the WISPs have focused on service and innovative solutions to achieve impressive growth in subscriber numbers and public WiFi connections," Nhlumayo adds.
Medu Capital is a professional investment management company with a focus on private equity and has funds under management of over R1.6 billion. The group partners with established businesses that require equity risk capital and/or BEE partners. Funds are sourced locally and internationally from institutions and the money is invested in medium-sized enterprises in SA and the rest of Africa.