Malvertising sees 132% spike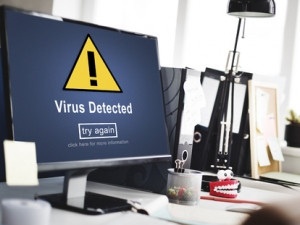 Malvertising was once again on the rise in 2016, increasing 132% over 2015.
This is according to a report by digital threat management firm, RiskIQ which notes malvertising is now a digital threat that has become increasingly challenging for organisations to detect and mitigate.
Malvertising, a portmanteau of malicious advertising, is the use of online advertising to spread malware. It involves injecting malicious or malware-laden advertisements into legitimate online advertising networks and Web pages.
This sharp increase, the reporting of which has now become an annual tradition for threat researchers, comes as little surprise ? the rise of programmatic advertising has introduced sophisticated profiling capabilities, which threat actors leverage with malvertising to target precise groups of users via an array of techniques, says RiskIQ.
It adds that because of its highly targeted nature, malvertising offers a big return on investment for its practitioners.
Delivered through ad networks such as Google and Facebook, RiskIQ notes threat actors use malvertising to propagate malware, ransomware and scams, as well as redirect victims to phishing pages and pages hosting exploit kits.
"Malvertising is so nefarious because it's a direct attack on the lifeblood of the Internet as we know it," says James Pleger, threat researcher at RiskIQ.
"Digital media marketing is what funds the 'free' Web sites we all know and enjoy online. The success of the Internet and all the people that rely on it is inextricably linked to online advertising success and safety. Publishers, ad platforms, and ad operations teams need active visibility, forensic information, and mitigation capability to enable them to effectively detect and respond to malicious ads in the wild."
According to a report compiled by eMarketer, the worldwide paid media market, which accelerates every year, recently hit more than half a trillion dollars, and worldwide paid media spending is expected to reach $674 billion by 2020.
"Malvertising threatens this online marketing growth," Pleger says. "For example, users wary of malvertising will block all ads, hampering the success of the digital advertising industry. By the end of 2017, more than 86 million people are expected to use ad blockers."
Additional key findings include 1 978.9% increase in redirections to phishing pages, 845.9% increase in scam detections, 22% increase in anti-virus binary injections, 25.8% increase in malicious distribution systems, and 58.1% Increase in scareware and browser lockers.