When cash isn't king
It could work out cheaper to finance that much-needed piece of equipment, we explain why.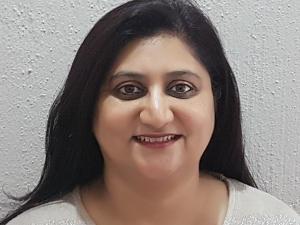 All businesses need to be continually updating and upgrading their technology if they want to stay relevant and current with market trends. However, paying cash for such items might not always be in your business' best interests.
In the printing industry in particular, a new printer or finishing machine can cost more than a top-of-the-range luxury motor vehicle, but if the business is to benefit from the improved efficiencies, quality and throughput delivered by modern technology, it has no choice but to upgrade.
The Rental Company's Shane Merriman says businesses have basically three options when it comes to acquiring new kit. "They can pay cash for the item, they can finance it through a bank, or they can take out an operating lease, or rental agreement."
Aziza Mahomed, Business Development Manager - Epson, Kemtek Imaging Systems, elaborates: "Rental proposals have become an increasingly creative means of closing opportunities that have previously experienced a long sales cycle. I have found that clients find the rental amounts easier to manage, and obtaining approval on a rental proves to be easier than obtaining capex approval in organisations with stringent procurement divisions.
"The immediate advantage of a rental is that cash is preserved for use in other avenues of the business, including marketing/advertising, and the buyer can immediately expand into other avenues that were previously restricted to him, owing to financial constraints."
Merriman explains that while a rental agreement and operating lease are basically the same in terms of impact on your business's cash flow, applying for finance from a bank is fundamentally different, he says. "If you ask the bank for a R1-million loan, this amount is reflected as debt on your business's balance sheet. This could impact on your ability to borrow more money down the line, should you require it."
He continues: "If you enter into an operating lease agreement, the monthly repayments are reflected as an expense on the business's income statement, which essentially translates into three major financial benefits for the business."
1. The majority of companies try to avoid showing debt on their balance sheet. Choosing to take out an operating lease for the exact same equipment means you have the required technology without the negative impact on your balance sheet.
2. Lease or rental agreements are more tax efficient. The repayment is reflected as an expense so it's fully tax deductible.
3. If a business chooses to finance something via an operating lease or rental agreement, it's treated as Opex instead of Capex. It's often far simpler for a business or division to get approval for the former as opposed to the latter.
Merriman says: "The end result is that the business gets the piece of equipment that it needs without sacrificing its cash resources or creditworthiness in order to do so."
Mahomed says: "As units are placed on site as soon as the rental agreement is finalised, the return on investment is faster as well. The business is also able to upgrade its equipment at the end of the rental period, hence eliminating the need to first search for a buyer for a product that has been depreciated and is no longer the latest technology. This is advantageous to the supplier as well, who already has built a relationship with the client, and who can now make recommendations on upgrades or new technology."
"We have also found that with the return that is enjoyed from immediate rental contracts, the client can enter multiple rentals, should he wish to expand his operation within a year or so. With a bank loan, the business will be obligated to first settle the debt before entering into another rental."
She adds: "Businesses that have previously paid cash for deals, are much more responsive to rental options, as the monthly payments on rental make the business more tax efficient. In addition, choosing the right approach to increasing your business's assets can allow entrepreneurs to fast track their projects, instead of waiting for finance to be accumulated."
However, it should be pointed out that rental suits a certain type of asset, i.e. one that depreciates in value over time. Simply put, if the asset appreciates over time, you should not rent it as you want to own an asset that increases in value.
Merriman explains why this is: "People often associate finance with being expensive because of the interest charged. However, the most expensive way to pay for a depreciating asset is with cash. This is because you tie up your cash in a depreciating asset instead of having it on hand to spend on growing your business.
"Consider spending R1-million cash on an item that will only be work R300 000 in five years' time because the technology has become outdated and out of warranty. That's not a good investment. You'd be better served to invest that cash into your core business and turn it into more money. If you lease or rent equipment that will lose value with time, you have the use of that kit over the repayment period but still have access to your cash reserve to boost your business."
He cites three examples of customer who chose different ways to acquire new technology for their business:
Customer A opts to pay cash for a new printer. By investing in a depreciating asset, the business turns R1-million into R300 000 over five years.
Customer B decides to take out a loan from the bank to finance a new printer. The R1-million is reflected as debt on the company balance sheet, reduces the company's loan facilities with bank and might even impact on its ability to lend money down the line.
Customer C chooses rental finance to upgrade his printroom. The business has the use of the machine, exactly the same as the previous two customers, but kept its cash and has ideally grown it, while also keeping his banking lines intact for other use.
Merriman concludes: "Debt is not always the most expensive option when it comes to acquiring new equipment for your business. In fact, if you keep your cash and invest it wisely, the interest might even match your lease agreement payments."