Fear of missing out on Bitcoin grips SA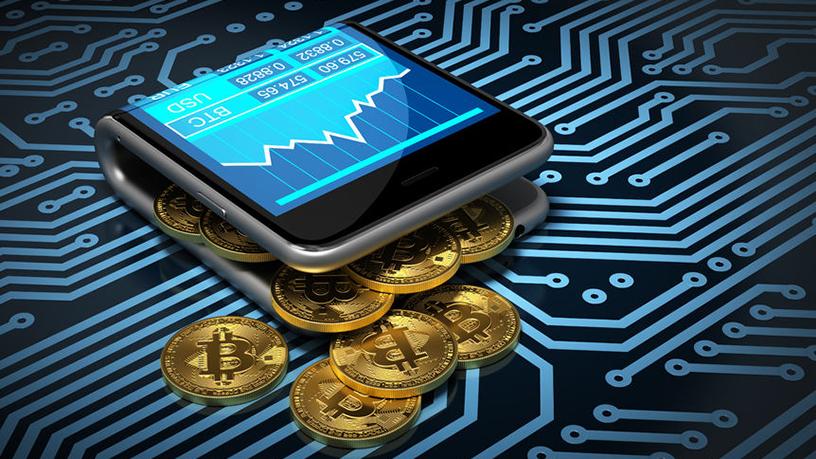 A lot of inexperienced investors are jumping onto the Bitcoin wagon in SA thanks to the massive growth the crypto-currency saw last year.
This is the view shared by market watchers, as more and more South Africans are looking to make quick gains on the back of Bitcoin.
Bitcoin has risen 10-fold in 2017 alone and has averaged annualised gains of over 400% since July 2010.
Yesterday, local online classifieds site Gumtree reported it is experiencing a surge in South Africans swopping their cars for Bitcoin.
It points out that the crypto-currency Bitcoin has experienced a seemingly interminable rise. Early adopters have experienced lottery-sized pay-outs on minor investments as the currency exploded in value in 2017, it adds.
Bitcoin-only sales
As South Africans are itching to get their hands on the digital currency, there's been an increase in swops and Bitcoin-only sales on Gumtree.co.za, says Claire Cobbledick, head of core at Gumtree.
"This is particularly true for high-value items like cars, bikes and boats. Many sellers are willing to take a gamble with their assets in hopes of a large pay-out."
According to Gumtree, this is on trend with other marketplaces. It points out that in US, a McLaren 720S was put up for sale in exchange for 25 Bitcoin, a theoretical value of $425 000.
While Gumtree does not allow for the sale of Bitcoin miners or services, Cobbledick says customers can exchange goods for Bitcoin on the site, but should be fully aware of the risks.
"Bitcoin is a volatile currency, so while you could easily see a 50% increase in your investment, you could just as easily end up with nothing. It's up to the seller to decide if they are willing and able to take a gamble."
Some cars currently up for sale in exchange for Bitcoin include a Land Rover Defender, BMW X5 and a rare 1970 Mercury Cougar V8.
Inexperienced investors
Petri Redelinghuys, a trader and founder of Herenya Capital Advisors, comments that fear of missing out and the way Bitcoin rallied last year led to a lot of inexperienced investors - people who have never invested or traded before - thinking there is easy guaranteed money to be made in Bitcoin without even understanding what it is.
He urges users to understand what it is they are actually buying. "Do the research to find out what Bitcoin is, how it works and what drives it. Learn how it started and read up on the history of what has been happening to it since it came about.
"In other words, educate yourself. Step two: learn about risk management and portfolio diversification. If you want to buy Bitcoin, what other shares and assets do you have? What percentage of your total assets are you investing in Bitcoin? Are you comfortable with that level of risk when you consider your entire portfolio of assets? Learn what concentration risk is... treat Bitcoin like any other stock in terms of capital allocation in your holistic portfolio.
"Don't just throw money at something you don't understand or understand the risks because you heard about other people that made money very easily," says Redelinghuys.
New currency
Arthur Goldstuck, MD of World Wide Worx, points out that people are not specifically swopping assets but are selling assets.
"They see Bitcoin as a payment mechanism that not only serves as purchase price but also has a massive potential growth. In effect, then, they are selling for a new kind of currency that has the potential to make the value of the sale far higher," says Goldstuck.
He believes it's a wise decision to sell off assets for Bitcoin if it's money one can afford to lose, or that won't have a negative impact if it drops in value.
"So if you had sold your car for Bitcoin in late December, and held onto the Bitcoin, your selling price is in effect more than 20% lower today. If you can afford to take that hit, and more, then it may be a good idea to hold onto it until it passes the price at time of transaction.
"If you needed the money in the short term and can't afford to earn less from the sale, it's a very unwise decision. Even at the same Bitcoin value, converting it into rands will result in a loss due to exchange fees.
"Understand what you're investing in, explore the blockchain alternatives to Bitcoin, and invest only what you can afford to lose," Goldstuck concludes.