How cost aggregation can lead to job creation
Reducing telephony costs for small contact centres makes the industry more feasible for SMEs, which have been identified as the key to future job creation.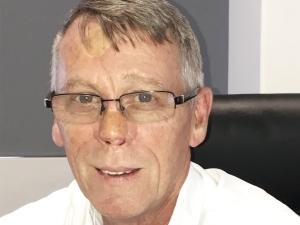 The contact centre industry has, historically, been one that is both difficult and expensive to get into as a greenfields operation. For example, the costs involved in procuring just the technology required to get started are huge. The telephony infrastructure required upfront, such as predictive diallers and recording solutions, is expensive and requires significant investment just to get into the game.
These are expenses that one has to look at before even considering issues like office rental and furnishings and the cost of hiring people. Moreover, suggests Andy Hilton, CEO of SafriCloud, issues like software support and upgrades, as well as support and maintenance, add to the costs, and then there is the matter of requiring a technology refresh every few years that can add additional millions on to your capex bill.
"However, things have changed massively in the past few years, with the option now of adopting a cloud-based hosted platform, which eliminates a large percentage of the technology costs required in setting up a contact centre, while enabling scalable and flexible operations. This, naturally, has opened up the contact centre environment to many smaller players who would, in the past, have been excluded by the high technology costs," he says.
"However, there is still a significant outlay that arises in respect of telephony costs, even when you have eliminated the majority of the physical infrastructure expenses. These costs impact on the smaller players too, since the larger the contact centre, the more call minutes per month they are pushing out and the easier it is for them to obtain preferential rates from the telecoms providers."
Hilton points out that, keeping in mind the fact that government continues to promote the formation of SMEs as a means to boosting the economy and driving job creation, there needs to be a way in which these small businesses can access and leverage the same kind of preferential rates the enterprise level contact centres have access to.
"What is needed is a way to aggregate these small contact centres into a single larger network, something that should enable them to obtain the same type of beneficial rates as their larger competitors. With the cloud having reduced the technology barrier to entry, such an approach to telephony costs will eliminate the only other real obstacle preventing SMEs from playing a key role in this market space."
By enabling smaller players to access the same kind of preferential rates that large corporates do, it becomes possible to help them find their feet in the sector.
"Combining such an approach with the clear cost benefits offered by the cloud is an innovative way to stimulate small business growth, to attract new players into this space and to help stimulate new businesses and drive economic growth."
This industry is the ideal market sector for such an approach, he adds, explaining the contact centre space is characterised by its ability to bring inexperienced, never-before employed people into its ranks, and provide them with a critical stepping stone towards building a career.
"After all, the contact centre industry is the perfect place for those entering the job market for the first time to obtain workplace skills and experience. Remember, too, that moving on to bigger and better things becomes easier once you have that experience. So, in effect, providing a better telephony cost environment for small centres could ultimately help lead to greater economic emancipation for the currently unemployed."
"Furthermore, this can then become a self-fulfilling scenario, where the money saved through a significant reduction in telephony costs, thanks to an aggregated approach, can be reinvested into the organisation and put towards additional training and upskilling, to further improve the lives of employees," concludes Hilton.