Theft of fibre installation equipment still rising in SA
IC Logistix decided that radio frequency-tracking was the best way to find the stolen property, and also to retrieve the items safely, says Zach Yacumakis, Managing Director at IC Logistix.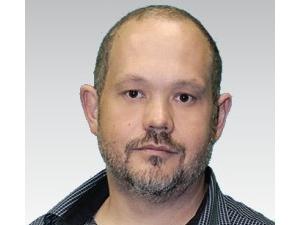 Theft of expensive fibre installation equipment is still on the rise. FTTX Council CEO Juanita Clark recently stated that one of the primary reasons for theft of fibre installation and testing equipment is that the stolen equipment is sold into the second-hand market.
IC Logistix agrees with her, says Zach Yacumakis, Managing Director at IC Logistix. It believes that sometimes people go to desperate lengths to acquire equipment. The banks are reluctant to fund start-ups and IC Logistix has seen many turned down by them.
Syndicates are probably involved as these thieves often know exactly when, where and what equipment is used at the site. I have heard of cases where thieves demanded specific equipment at gunpoint and had an actual 'shopping list' of the exact equipment the team had with them. There are also many stories of shootings and the near loss of life. The situation is critical!
Distributors like IC Logistix also deal with many scammers and it is extremely careful when dealing with unfamiliar clients. Even stock arriving from overseas suppliers has been targeted at OR Tambo.
I have just returned from the Securex 2018 exhibition at Gallagher Convention Centre. When one absorbs the size of this event and the technology involved, it is apparent what a huge role crime plays in our daily lives here in South Africa.
IC Logistix has investigated ways to assist with product recovery and realised that it's a very serious matter. It is dangerous to approach criminals directly as they might be armed and dangerous! Also, it is very critical to be able to find the exact spot where the equipment is at.
Thus, IC Logistix decided to get the help of an experienced tracking and telematics company who will accurately be able to find the stolen property, and also have the expertise and manpower to retrieve the items safely.
It investigated different technologies. It considered GPS-tracking; however, they advised that GPS was not the best method. GPS tracking is just a dot on a map that shows you how fast you are going and where you went to. Also, according to the gps.gov website GPS accuracy depends on a combination of satellite geometry, user range error, and local factors such as signal blockage, atmospheric conditions, and receiver design features/quality.
IC Logistix decided that radio frequency-tracking (RF tracking) was much more viable. No SIM cards and data needed and it's 100% accurate. It installs a small RF tracking chip into the device, e.g. splicer, optical time-domain reflectometer, etc.
Then the tracking and telematics company uses an existing network of tracking towers and triangulation technology to find the exact spot where the equipment is at. Their trained (and armed) recovery teams retrieves the equipment and returns it to the owner. The unit is self-powered and battery life is up to five years. Costs include is a nominal installation fee and monthly subscription fee.
I spoke to Tony Dobson, the National Operations Manager for the tracking and telematics company, and he recommends the following precautionary actions when working at a site:
1. Workmen on site should always be vigilant of their surroundings. Being careless in your movements results in your equipment being taken.
2. Lock up behind yourselves when moving away from your vehicle.
3. Never leave your keys for the vehicle visible when you are working in and around your vehicle.
4. Equipment should not be overly visible when not attended to.
5. Loose Items should be securely packed away and equipment that can be readily grabbed and removed should be secured.
6. Five minutes a day securing your equipment and being vigilant will reduce loss drastically.
IC Logistix' Fujikura splicers will be sold with this option in the future as well as any other equipment bought via IC Logistix. For more information contact me, Zach Yacumakis or Robert Louw at IC Logistix at +2711 521 2370.