ICT Tenders: SITA steps up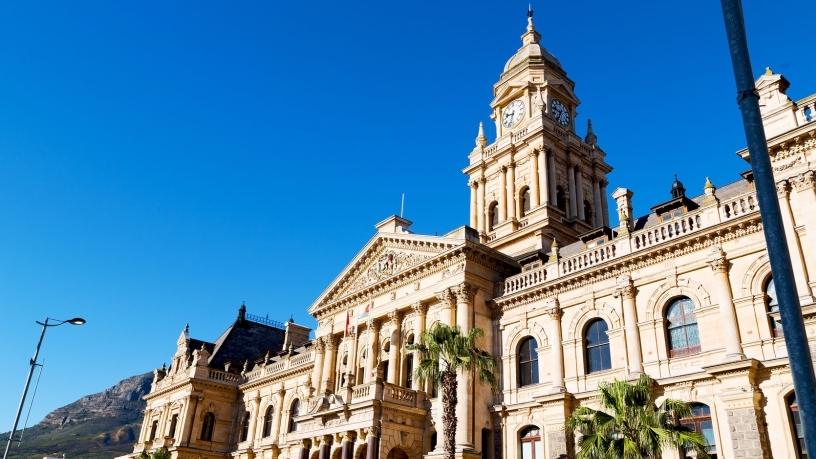 Despite its modest appearance, this week's National Tender Bulletin contains an abundance of new opportunities, as well as a number of items to get the ICT industry talking.
Notably, the normally reticent State Information Technology Agency (SITA) is this week's busiest advertiser, with three new tenders and one request for information. Staying with the unexpected, this week's Bulletin sees a major demand for services, placing it on par with software requests, with 14 advertisements.
The issue also contains new tenders likely to attract industry attention. Known for its big-budget IT contracts and even bigger fallings out with service providers, the Department of Home Affairs is advertising for IT infrastructure support and maintenance, server and LAN support. The Department of Transport, also renowned for its IT disasters, is looking for a SAP digital transformation solution, and an end-to-end solution and support services for the South African National Roads Agency.
Meanwhile, telecoms users, both private and public, will welcome a request from the Independent Communications Authority of South Africa for a service provider to test and benchmark the performance and quality of voice and data services in four provinces.
SITA returns to close off the bulletin with notable announcements, including news that it has entered into a 10-year agreement with Gijima Holdings. The contract will see the company supply hardware, software, training and services for the "establishment of a cloud capability built on hyper-converged infrastructure". The value of the contract is not disclosed.
Remarkably, SITA last year resorted to appealing to the Constitutional Court to resolve a legal dispute with the company. At one stage, a major player in the government space, Gijima lost favour following its high-profile acrimonious relationship with the Department of Home Affairs over the Who Am I Online project.
New tenders
Construction Education and Training Authority
Ceta is advertising for the provision of a backup solution for its ICT infrastructure.
Compulsory briefing: 31 July
Tender no: 002- 2018/ 2019
Information: Lungisile Kuzana, Tel: (011) 265 5900/5919, Email: LungisileK@ceta.co.za.
Closing date: 13 August 2018
Tags: Hardware, software, business continuity, disaster recovery
Department of Defence and Military Veterans
The Simonstown Procurement Service Centre wants to outsource its Electronic Document Management System (EDMS) for a period of one year. Validity: 120 days.
Pre-qualification criteria for preferential procurement will apply as per Preferential Procurement Regulation 2017:
Tenderer having a stipulated minimum B-BBEE status level two of contributor;
a) an EME or QSE;
b) Tenderer subcontracting a minimum of 30% toan EME or QSE which is at least 51% owned by black people;
i. an EME or QSE which is at least 51% owned by black people who are youth;
ii. an EME or QSE which is at least 51% owned by black people who are women;
iii. an EME or QSE which is at least 51% owned by black people with disabilities;
iv. an EME or QSE which is at least 51% owned by black people living in rural or underdeveloped areas or townships;
v. a cooperative which is at least 51% owned by black people;
vi. an EME or QSE which is at least 51% owned by black people who are military veterans.
Note: Bidders are advised to download the bid document prior to attending the briefing session.
Compulsory briefing: 31 July
Tender no: SPSC- B- 041- 2018
Information: Technical: Colonel P.H. Maphumulo, Tel: (021) 355 5579. General: WO1 A.D. Paul, Tel: (021) 787 5207.
Closing date: 22 August 2018
Tags: Software, services, outsourcing, document management
State Information Technology Agency
SITA is advertising for the provisioning, deployment and training of the Check Point firewall solution for the South African Police Service, including support and maintenance for a period of 12 months.
Tender no: RFB 1763/ 2017
Information: Ronald Kgonyane, Tel: (012) 482 2420, Email: tenders@sita.co.za.
Closing date: 10 August 2018
Tags: Software, security, services, support and maintenance
The agency is also looking for the provision of an IP telephone solution for the Northern Cape Department of Environmental and Nature Conservation (DENC), with maintenance and support, for a period of 60 months.
Tender no: RFB 1767/ 2017
Information: Technical: Thato Matsio, Tel: (053) 836 5414, Email: thato.matsio@sita.co.za. General: Yandiswa Citi, Tel: (043) 700 8416, Email: yandiswa.citi@sita.co.za.
Closing date: 10 August 2018
Tags: Telecommunications, hardware, services, support and maintenance
The supply of a remote environmental management solution is also sought for all NGN data centres for period of three years.
Non-compulsory briefing: 26 July
Tender no: RFB 1771/ 2017
Information: Bongi Mochalatjie, Tel: (012) 482 2034, Email: bongi.mochalatjie@sita.co.za.
Closing date: 10 August 2018
Tags: Software, Data centres, servers
The Social Housing Regulatory Authority
The authority is looking for a service provider to supply, install and migrate the existing server infrastructure to a virtual environment.
Tender no: SHRA/ RFB/ ADMIN/05/ 201819
Information: Katlego Panana, Email: scm03@shra.org.za.
Closing date: 10 August 2018
Tags: Hardware, servers, virtual computing, cloud computing, services
Department of Higher Education and Training
Maluti TVET College requires:
A. Black & white printing multifunction copy machine (80PPM - 90PPM) - 10 machines;
B. Black & white printing multifunction copy machine (30PPM - 40PPM) - 20 machines;
C. Colour printing multifunction copy machine (30PPM - 40PPM) - 20 machines;
D. Black & white printer (must print 45PPM) - 78 machines;
E. The contract must include: call out fee, services fee, toner, drum, parts, labour and travel costs/delivery
The bid\tender applicant must submit two costings: one containing A + B + C + E and one containing A + B + C + D + E. Full specifications are distributed in the tender documents (36-month contract).
Adjudication:
1. 50% of this project will be adjudicated on 80:20 points system, as stipulated in the Preferential Procurement Policy Framework (PPPF) Act 5 of 2000 applying the Preferential Procurement Regulations 2017;
2. The other 50% of this project will be adjudicated on quality and service delivery (a minimum of 80% should be achieved to be considered).
Note: No bids or proposals will be accepted after the closing date and time (page 1 of 2). Correctly complete and sign all the SBD forms to avoid being disqualified. Sign the declaration (checklist page 2 of our RFP) to certify that if there's any form of misrepresentation from the bidder in completing the SBD forms or any non-compliance with the Terms of Reference, they will be disqualified.
Non-compulsory briefing: 22 August
Tender no: MTVET\PRNT\2019
Information: M. B. Lenkoane, Tel: (058) 303 1732, Fax: (058) 303 1748, Email: mokanyane.mb@malutitvet.co.za.
Closing date: 7 September 2018
Tags: Hardware, printing, services, support and maintenance
Independent Communications Authority of South Africa
ICASA is looking for a service provider to test and benchmark the performance and quality of services (QoS) for voice and data services for a period of six months in four provinces on an 80:20 PPPFA 2000, Preferential Procurement Regulation: 2017.
Note: The bid will be evaluated on:
(a) submission of the required documents,
(b) functionality,
(c) PPPFA preference points system.
Only bidders who meet the cut-off score of 70 points for functionality will be considered further for price evaluation. The bid will be evaluated on an 80:20 preference points system.
Non-compulsory briefing: 3 August
Tender no: ICASA 03/ 2018
Information: Johannes (Jowi) Molomo, Tel: (011) 566 3810, Email: Jmolomo@icasa.org.za.
Closing date: 22 August 2018
Tags: Services, consulting, research and analysis, telecommunications
Banking Sector Education and Training Authority
BANKSETA is seeking to appoint a suitably qualified service provider/s who is/are located in South Africa to provide training services for a learnership initiative, namely Kuyasa. This learnership is aimed specifically at learners with a valid B degree or three-year tertiary qualification with majors in information technology, software development, networking, informatics and computer engineering systems or science, etc., so that they gain a relevant qualification plus experience in the world of work and become more employable for careers within the banking and alternative banking sector. The qualification is at NQF level 6 and is a Certificate in Business Analysis.
Non-compulsory briefing: 6 August
Tender no: BS/ 2018/ RFB406
Information: Rapula Sathekge, Tel: (011) 805 9661, Email: tenders@bankseta.org.za.
Closing date: 21 August 2018
Tags: Training, services
Cross-Border Road Transport Agency
The agency is advertising for the support and maintenance of the C-BRTA Permit Management System.
Compulsory briefing: 31 July
Tender no: CBRTA/ HO/ 0050
Information: Nhlamulo Maluleke, Tel: (012) 471 2000, Email: nhlamulo.maluleke@cbrta.co.za.
Closing date: 16 August 2018
Tags: Software, services, support and maintenance
Department of Trade and Industry
The National Empowerment Fund invites potential service providers to submit proposals for the provision of payroll and automated leave services.
Note: The NEF reserves the right to cancel the tender, should the needs of the NEF change or should it regard the submissions not to be adequate based on its needs. All the documentation submitted in response to this tender must be in English.
Compulsory briefing: 27 July
Tender no: RFP: NEF 03/2018
Information: Technical: Charles Jele, Tel: (011) 305 8000, Fax: (011) 305 8001, Email: jelec@nefcorp.co.za. General: Supply Chain Management, Tel: (011) 305 8000, Fax: (011) 305 8001, Email: scm@nefcorp.co.za.
Closing date: 3 August 2018
Tags: Software, payroll
Department of Transport
The South African National Roads Agency invites tenders from qualified bidder/s to enter into an agreement for the provision of a SAP digital transformation and end-to-end solution and support services. Only bidders who are B-BBEE compliant and are between levels 1,2,3 and 4 are eligible, subject to a minimum of 30% of the contract value to be subcontracted to EMEs or QSEs with a level 2 or higher B-BBEE compliance.
Note: All questions for clarification must be addressed to Ulizwi Mngoma and emailed to mngomau@nra.co.za and must reach SANRAL before 16:00 on 3 August 2018. Any question received after the said date and time will not be considered or answered by SANRAL. All answers to questions and/or clarifications will be provided to all tenderers by SANRAL no later than 16:00 on 9 August 2018.
Compulsory briefing: 30 July
Tender no: NRA 58000/ 2018/SAP
Information: Ulizwi Mngoma, Tel: (012) 844 8200, Email: mngomau@nra.co.za.
Closing date: 15 August 2018
Tags: Software, services, support and maintenance
Financial and Accounting Services SETA
The services of a suitably qualified company are sought to provide ICT systems and support services, including an MIS, accounting system, SCM system, payroll and leave system, call centre function, disaster recovery and other related solutions.
Compulsory briefing: 1 August
Tender no: FAS/ ET/ EXE/ICTSYSTEMS/CON1002
Information: Bomkazi Mnombeli, Tel: (011) 476 8570, Fax: (011) 476 5756, Email: bomkazi.mnombeli@fasset.org.za.
Closing date: 17 August 2018
Tags: Software, services, ERP, business continuity, SCM, payroll, disaster recovery, call centre
Financial Intelligence Centre
The FIC is advertising for a Syspro support and upgrade.
Tender no: FIC/ RFB/ SYSPRO/0003/ 2018/ 19
Information: Wilson Habile, Tel: (012) 641 6000, Email: Tenders@fic.gov.za.
Closing date: 10 August 2018
Tags: Services, software, ERP
National Research Foundation
The NRF is looking for the supply and configuration of a next-generation firewall, including advanced threat protection solution, for two NRF sites and a five-year maintenance and licensing service for related hardware and software requirements.
Compulsory briefing: 31 July
Tender no: NRF/ CORP- RISA ICT/ 003/ 2018
Information: Technical: Darryl Lloyd, Tel: (012) 481 4289, Email: darryll@nrf.ac.za. General: Lebogang Mosoma, Tel: (012) 481 4337, Email: lebogang.mosoma@nrf.ac.za.
Closing date: 17 August 2018
Tags: Software, services, hardware, security
The foundation is also advertising for the supply, installation and integration of an enterprise-level Nintex or equivalent business process automation tool with the NRF's existing SharePoint infrastructure and support for a period of five years.
Compulsory briefing: 1 August
Tender no: NRF/ CORP- RISA ICT/ 002/ 2018
Information: Technical: Karabo Toka, Tel: (012) 481 4220, Email: karabo@nrf.ac.za. General: Brian Womack, Tel: (012) 481 4335, Email: brian.womack@nrf.ac.za.
Closing date: 16 August 2018
Tags: Software, services, hardware, BPO, support and maintenance
Request for information
State Information Technology Agency
SITA is requesting information on a nursing college administration system for the South African Military Health Service nursing college.
Tender no: RFI 1772/ 2017
Information: Thabelo Mutshinyalo, Tel: (012) 482 2127, Email: tenders@sita.co.za.
Closing date: 10 August 2018
Tags: Software
Erratum
National Research Foundation
The South African Radio Astronomy Observatory is advertising for the supply, delivery, installation and support of, and training on, an active hydrogen maser for/at the Ghana Radio Astronomy Observatory.
Tender no: NRF SARAO S2SC001 2018
Information: Technical: Salvatore Gioio, Tel: (021) 506 7300, Email: salvatore@ska.ac.za. General: Rayyan Arnold, Tel: (021) 506 7300, Fax: (021) 506 7375, Email: rarnold@ska.ac.za.
New closing date: 6 August 2018
Tags: Hardware, services, training
Cancellations
Financial Intelligence Centre
The Financial Intelligence Centre request for proposals from service providers that will provide a Syspro support and upgrade.
Tender no: FIC/ RFB/ SYSPRO/0003/ 2018/ 19
Food and Beverages Manufacturing Industry
Appointment of a service provider to provide information communication technology (ICT) services.
Tender no: FB SETA (17- 18)T0002
Social Housing Regulatory Authority
Appointment of a service provider to supply, install and migrate the existing server infrastructure to a virtual environment.
Tender no: SHRA/ RFB/ ADMIN/04/ 201718Electoral Commission

VMWare Renewal
Tender no: 0010348046
Results
Food and Beverages SETA
Printing services.
Tender no: FB SETA(17-18)T0004
Successful bidder: Kopano Nashua
Value: R15 961 Tariff rates
Mining Qualifications Authority
Appointment of a service provider to provide Internet connection services for the Mining Qualifications Authority head office and six regional offices.
Tender no: MQA/ 46/ 17- 18
Successful bidder: Vox Telecommunications
Value: R1 781 966
Road Accident Fund
Supply, implementation and administration of a software testing tool for a period of five years.
Tender no: RAF/ 2017/00040
Successful bidder: EOH
Value: R8 096 236
Appointment of an experienced suitable service provider for the rental of audio visual and video conferencing solutions for the period of five years.
Tender no: RAF/ 2017/00036
Successful bidder: Sizwe IT Group
Value: R19 902 296
South African Local Government Association
Request for proposals for the supply, delivery, installation, commissioning and maintenance of multifunction office machines with built-in software for all registry offices of SALGA.
Tender no: SALGA/ 56/ 2017
Successful bidder: Evolution Technology Group
Value: R2 161 980
State Information Technology Agency
Supply of equipment, software, professional services, training and maintenance for the establishment of a cloud capability built on hyper-converged infrastructure to SITA for 10 years.
Tender no: RFB 1656/ 2017
Successful bidder: Gijima Holdings
Value: Not disclosed