Tender Watch: Come again
The ICT sector loses a little of its sparkle this week, hit by the caution of public sector procurers.
Previously unsuccessful tenders return to the pages of the National Tender Bulletin in the hopes that this time favourable contracts may be awarded. Education is also a popular focus for technology purchases.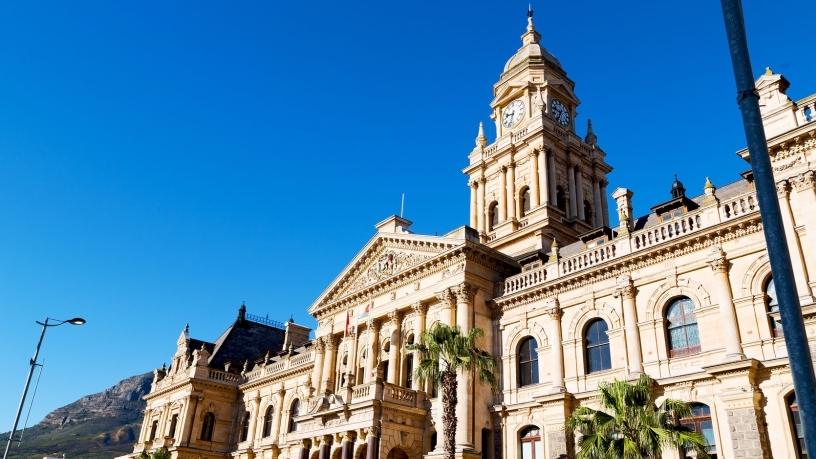 Meanwhile, the State IT Agency returns to update several transversal tenders.
New tenders
Department of Education, Western Cape
Proposals are requested for the supply and delivery of 230 National Curriculum Statement Technology Toolkits for Grade 8 and 9 Teachers.
Note: Please note that in line with the Western Cape Provincial Treasury Instructions, the Western Cape Government will only conduct business with prospective suppliers who are registered on the Western Cape Supplier Database, as well as on the Central Supplier Database of the National Treasury at the time of the award of this bid.
Compulsory briefing: 26 March
Tender no: B/ WCED 2438/ 18
Information: Wesley Sauls (021) 467 2043, e-mail: wesley.sauls@westerncape.gov.za.
Closing date: 13 April
State Information Technology Agency
Reseller phase for the provision of servers, storage, related equipment and services to government for a period of three years.
Non-compulsory briefing: 10 April
Tender no: RFB 2013/ 2017
Information: Technical: Zimkita Bolo (012) 482 2956, e-mail: Zimkita.bolo@sita.co.za. General: Muditambi Gangazhe or Brian Matemane (012) 482 2735/2543, e-mail: Muditambi.Gangazhe@sita.co.za, Brian.Matemane@sita.co.za.
Closing date: 11 May
OEM phase for the provision of servers, storage, related equipment and services to government for a period of three years.
Non-compulsory briefing: 10 April
Tender no: RFB 2012/ 2017
Information: Technical: Zimkita Bolo (012) 482 2956, e-mail: Zimkita.bolo@sita.co.za. General: Muditambi Gangazhe or Brian Matemane (012) 482 2735/2543, e-mail: Muditambi.Gangazhe@sita.co.za, Brian.Matemane@sita.co.za.
Closing date: 26 April
Sita is also advertising for the acquisition of IT services and skills to government for a period of three years.
Non-compulsory briefing: 10 April
Tender no: RFB 2014/ 2017
Information: Technical: Zimkita Bolo (012) 482 2956, e-mail: Zimkita.bolo@sita.co.za. General: Muditambi Gangazhe or Brian Matemane (012) 482 2735/2543, e-mail: Muditambi.Gangazhe@sita.co.za, Brian.Matemane@sita.co.za.
Closing date: 11 May
The supply and implementation of a WAN optimisation solution is required for the KwaZulu-Natal Department of Economic Development, Tourism and Environmental Affairs with maintenance and support for a period of 36 months.
Tender no: RFB 1695/ 2017
Information: Sboniso Mthembu (031) 242 9391 / 0848554129 / (033) 395 3366, fax: (031) 242 9335, e-mail: sboniso.mthembu@sita.co.za.
Closing date: 9 April
Department of Education, Northern Cape
A service provider is sought for the leasing of high-speed printing machines for a period of five years. 90/10 preference point system will be applicable.
Note: Functionality criteria will be applied, bidders must get a minimum of 70% to qualify for further evaluation on price and B-BBEE. Bidders deemed to be responsive will be invited for two-stage presentations, first on functionality and second on the machines. Bidders that fail to attend the presentations will be automatically disqualified.
Compulsory briefing: 27 March
Tender no: NC/ DE/ 010/ 2017-2018
Information: Poppie Choche or Pogisho Dladla (053) 839 6571, fax: (053) 839 6576, e-mail: pchoche@ncpg.gov.za or hdladla@ncpg.gov.za.
Closing date: 6 April
Human Sciences Research Council
The HSRC requires a service provider for the development of language items for an e-assessment system for intermediate phase (grade 4 and 6).
Non-compulsory briefing:22 March
Tender no: HSRC/ 10/ 2017/ 18
Information: Musawenkosi Tsibande (012) 302 2362, e-mail: htsibande@hsrc.ac.za.
Closing date: 13 April
Independent Regulatory Board for Auditors
IRBA invites bids for the supply of a SAN unit from suitable service providers.
Tender no: IRBA002/ 2018
Information: Technical: Marchius Fourie 087 940 8700, e-mail: mfourie@irba.co.za. General: Willemina de Jager 087 940 8789, e-mail: wdejager@irba.co.za.
Closing date: 4 April
National Health Laboratory Service
Provision of Oracle system support and maintenance is required for a period of three years.
Compulsory briefing: 23 March
Tender no: RFP015/ 17/ 18
Information: Lebohang Moleko (011) 386 6167, fax: (011) 386 6079, e-mail: Lebohang.Moleko@nhls.ac.za.
Closing date: 9 April
National Prosecuting Authority
The NPA is looking for a service provider to provide Web and e-mail security gateway hardware, licence and support for a period of three years.
Tender no: NPA 29- 17/ 18
Information: Technical: Obert Masango, e-mail: tenders@npa.gov.za. General: Thabiso Mphogo, e-mail: tenders@npa.gov.za.
Closing date: 24 April
An enterprise data backup management software solution is also required for a period of three years.
Compulsory briefing: 23 March
Tender no: NPA 30- 17/ 18
Information: Technical: Manith Jugmohan, e-mail: tenders@npa.gov.za. General: Thabiso Mphogo, e-mail: tenders@npa.gov.za.
Closing date: 17 April
Construction Education and Training Authority
CETA is re-advertising for provision of technical support for server infrastructure.
Tender no: 024- 2017/ 2018
Information: Nokwanda Dlamini (011) 265 5900, e-mail: Nokwandad@ceta.co.za.
Closing date: 6 April
Department of Health
The department is looking for a service provider for off-site physical and electronic storage of claimant files of MBOD/CCOD and daily file retrieval on request at four sites within Johannesburg for the National Department of Health.
Compulsory briefing: 27 March
Tender no: NDOH 01/ 2018-2019
Information: SD Dlamini, e-mail: tenders@health.gov.za.
Closing date: 16 April
Technology Innovation Agency
A service provider is sought to develop a business case for the setup of an incubator desk in Silicon Valley and subject to approval of the business case, the subsequent implementation thereof.
Tender no: TIA002/ 2018
Information: Mandisa Pitso (012) 472 2751, fax: 086 638 4805, e-mail: mandisa.pitso@tia.org.za.
Closing date: 26 March
Request for accreditation
State Information Technology Agency
Request for accreditation for the design, supply, installation and maintenance for network cabling and related infrastructure goods for Sita for a period of five years.
Non-compulsory briefing: 28 March
Tender no: RFA 1611- 1/ 2017
Information: Andisiwe Kunaka (012) 482 3293, e-mail: Andisiwe.kunaka@sita.co.za.
Closing date: 12 April
Cancellations
National Prosecuting Authority
Enterprise data backup management software solution for a period of three years.
Tender no: NPA 11- 17/ 18
The NPA is looking for a service provider to provide Web and e-mail security gateway hardware, licence and support for a period of three years.
Tender no: NPA 21- 17/ 18
Technology Innovation Agency
Appointment of a consultant to develop a business plan to set up an incubator desk in Silicon Valley.
Tender no: TIA014/ 2017
Water Research Commission
Appointment of the professional service provider to assist with Web site development.
Tender no: RFQ 008510/ 17- 18
South African Revenue Service
Review GRAP accounting policies and procedures and provide SAP implementation assistance for reporting.
Tender no: RFP 04/ 2017
Results
Department of Defence
Supply, delivery, maintenance and calibration of ICT equipment for three years.
Tender no: CPSC- B- PC-016- 2017
Successful bidder: Intercal cc / Informcomm (JV)
Value: R22 460 408
Mine Health and Safety Council
Appointment of a service provider for the development and implementation of an e-performance management system.
Tender no: MHSC032/ 2016-17
Successful bidder: Mubvumo Media Service and Mathabo Holdings
Value: R420 683
Water Research Commission
Appointment of a professional service provider to assist the WRC with the supply, implementation, and support of the grants management solution.
Tender no: WRC027- 16/ 17
Successful bidder: Karabina (IS Partners)
Value: R6 400 604