Cellular scheming
The mobile industry in SA created a culture of cellphone-driven entrepreneurship second to none.
In the early 90s, just before the ushering in of the new democratic dispensation in South Africa, the then National Party government, together with the unbanned and future ruling party, the African National Congress, took a decision to approve the Global System for Mobile Communications (GSM) as a technology that would be used by the mobile telephony industry.
This highly acclaimed policy decision implied that cellphones in SA would, from the first day of inception, use digital technology as opposed to analogue technology. This conscious decision was taken after observing that the analogue technology was outdated, expensive, and cumbersome.
At that time, only one in 10 people in SA had access to a telephone. However, with the help of GSM digital technology, SA has now leapfrogged ahead and millions of people have access to cellphones. Other African and developing countries have followed in the footsteps of SA by adopting GSM technology, and mobile telephony (as part of the services sector) is now the fastest growing industry in Africa.
Mammoth mobile
On 1 June 1994, the cellphone industry entered the market in South Africa, and the uptake of cellphones was so huge that, at that time, Vodacom became the second-largest GSM network in the world after Germany.
In his book, "Second is Nothing", former Vodacom CEO and now Cell C CEO, Alan Knott-Craig, paints a picture of how the policy of adopting GSM led to product and service innovation along with ICT-related entrepreneurship in SA
He said the phone-shop concept was first devised in South Africa and provided most business aspirants with their first entrepreneurial ventures of owning and managing the phone shops. Most of these entrepreneurs were previously disadvantaged; it was interesting to observe they were both empowering themselves economically and creating jobs for other people who were unemployed.
The concept of subsidised handsets was formulated in South Africa as a world first, Knott-Craig noted. While the entrepreneurs who were at the forefront of the cellphone industry had predicted that universal access to telephones by the public, particularly the previously disadvantaged, would be achieved through mobile phones, they were highly concerned with the high cost of the cellphone handsets. A decision was taken to subsidise the handsets to customers. This led to the high uptake of cellphones and most entrepreneurs entered the market by selling contracts on behalf of the mobile network operators.
Quicker methods for erecting base-stations were initially conceived in South Africa by one of the highly respected entrepreneurs, Ivo Lazic, who headed a company called Brolaz Projects, a company established in 1989 and staffed by well qualified engineers. Brolaz Projects is a world leader in the construction of infrastructure for remote telecommunication sites, according to Knott-Craig.
The palm tree cellphone tower was invented in South Africa to improve the aesthetic appeal of the increasing number of towers visible across the country, he said. The palm tree towers are so real that the leaves even move in the wind. These trees have now become one of South Africa's exports since they are in high demand worldwide.
International roaming, fax and data communications, voicemail and emergency services were introduced in South Africa as world firsts that Knott-Craig mentioned in his book. Other inventions include 'please call me" SMS (short message system) and prepaid airtime. The introduction of prepaid airtime has led to many South Africans becoming entrepreneurs by selling cellphone airtime. Vodacom received the best marketing success worldwide by the GSM, comprising 239 networks in 105 countries for introducing the prepaid airtime innovation.
Entrepreneurs in SA are motivated to embrace digital delivery channels.
The first cellular mall, a cellphone Disneyworld, was first established by a South African mobile network operator, Vodacom, in 1998, explained Knott-Craig. The mall was named Vodaworld and its location then was in the middle of the bush in Midrand. The place now looks cosmopolitan and there are many other companies nearby. Vodaworld provided an opportunity to entrepreneurs to sell cellphone-related products. They were exempted from paying rent for a period of two years.
Brolaz Projects was the first company to install a cellphone base-station on the highest point in the world, on Mount Kilimanjaro, in 2001. At 5 895 metres above sea level, the summit was the topmost point on the planet at the time covered by a global communication telephone network. This achievement was overtaken by a Chinese mobile network operator six years later, in May 2007, when it installed a base station at the top of Mount Everest, making it the highest point in the world to provide cellphone coverage.
Cellular concoctions
Over and above the abovementioned innovative and entrepreneurial achievements that were largely driven by the policy to adopt GSM technology, there are other innovations that deserve to be mentioned. These include the fact that cellphone banking was pioneered in South Africa. This led to some interesting cellphone banking ventures. South Africa has invented three cellphone banking products, ie, Wireless Application Protocol, Wireless Internet Gateway, and Unstructured Supplementary Service Data.
In SA, there are several banks that provide cellphone banking services; these include the four dominant banks - Standard Bank, Nedbank, Absa, and FNB. The aforementioned banks use cellphone banking as one of the (digital) delivery channels, while in Wizzit and MTN banking, cellphone banking is a standalone offering. In other words, in the standalone banking offering, technology is a differentiator.
The introduction of the aforesaid model in SA was hailed as an entrepreneurial masterstroke, but be that as it may, the success of the standalone banking offering is not that impressive. Wizzit, which was established by entrepreneurs Brian Richardson and Charles Rowlinson in 2003 to take banking to the unbanked and under-banked through the cellphone delivery model, has not yet reached the critical mass. While there is no formal announcement from either MTN or Standard Bank, the Financial Mail declared: "MTN Banking is heading for the scrapheap." MTN Banking is an entrepreneurial venture started by MTN and Standard Bank - a 50/50 joint venture. Having said all this, the implications of approving the policy of adopting GSM cannot be underestimated in terms of its impact on ICT-based and enabled entrepreneurship.
Cellphone ownership in SA is over 100% of the population. They are mostly connected to the broader commercial resources and thus they are not just confined to social contacts. South African entrepreneurs are not blind to these developments and are gearing up to introduce products and business ventures that would maximise the growth of cellphone-driven mobile commerce.
Entrepreneurs are aware of the fact that the South African Diaspora is sending money back home through cellphone-supported electronic commerce. Groceries and money are also sent home through digital (electronic and mobile) delivery channels. Entrepreneurs in SA are motivated to embrace digital delivery channels because they reduce their operational costs and improve the cost-to-income ratio.
The scale of the abovementioned entrepreneurial boost by consumers' use of cellphones may not occur in a cellphone-backward country like the United States of America (USA). Most consumers there are still using cellphones that are powered by outdated analogue technology, while on the other hand, the digital cellphones that are used in SA can connect to other digital electronic commercial services.
In this instance, SA has displayed the shrewdness and innovativeness anticipated from an ambitious country. Innovative South African firms are often successful, and display characteristics of what is termed 'entrepreneurial orientation'.
This piece was extracted and adapted from a chapter authored by Rabelani Dagada and Teresa Carmichael (Wits Business School). The chapter will appear in a book entitled, Technopreneurship, edited by Boris Urban and published by Pearsons.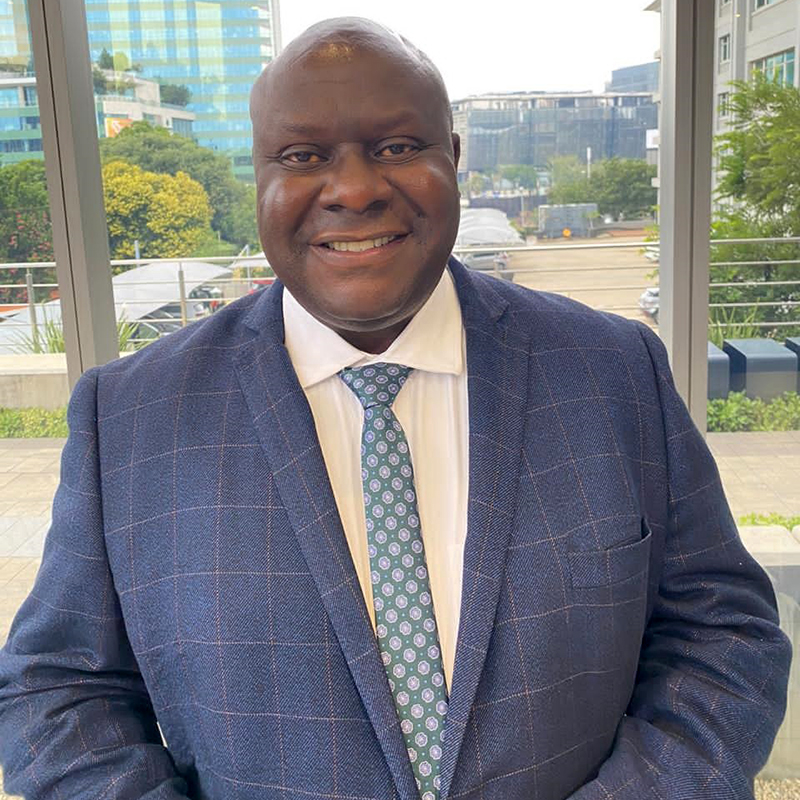 Professor, University of Johannesburg

Rabelani Dagada is a professor of practice at the Institute for Intelligent Systems in the University of Johannesburg. He has extensive experience in the academic, public and private sectors. He holds a Masters Commerce in Information Systems from Wits University, and PhD in Information Systems from UNISA. He is on Twitter: @Rabelani_Dagada