Grim outlook for smartphone sales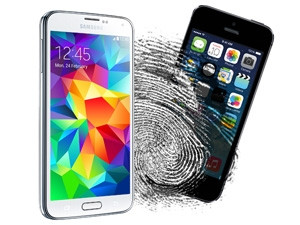 Growth in the global smartphone market will transition from previous years' double digit growth figures to single digits.
This was revealed in the International Data Corporation (IDC) Worldwide Quarterly Mobile Phone Tracker, which notes 2015 was likely to be the last year of double-digit smartphone growth.
The 2015 calendar year finished with 1.44 billion smartphone shipments worldwide, which were up 10.4% over 2014. IDC's most recent projections show 2016 shipments of 1.5 billion, or 5.7% growth over 2015.
The trend of single-digit year-over-year growth is expected throughout the forecast, with volumes growing to 1.92 billion in 2020, says the IDC.
"The mature market slowdown has some grave consequences for Apple, as well as the high-end Android space, as these were the markets that absorbed the majority of the premium handsets that shipped over the past five years," says Ryan Reith, programme director with IDC's Worldwide Quarterly Mobile Phone Tracker.
While growth in mature markets like the US, China and Western Europe hit single digit growth in 2015, markets such as India, Indonesia, the Middle East and Africa will continue to remain healthy, says the IDC.
With an abundance of new devices across multiple operating systems and price points expected to arrive in 2016, the one thing that can be assured is that many of these devices will continue to sport larger screens.
"Consumers are still migrating upstream with regard to device size as phablets continue to grow in popularity," notes Anthony Scarsella, research manager with IDC's mobile phones team.
"Phablets now account for 20% of all smartphone volumes in 2015, with expectations that volumes will grow to 32% in 2020, or 610 million shipments."