Project Isizwe discloses WiFi invasion plans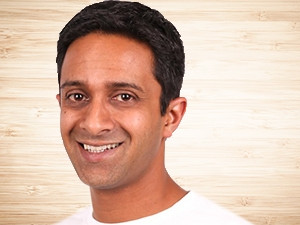 In the next 12 months, Project Isizwe will have a presence in all nine provinces. This is according to incoming CEO Zahir Khan, who divulged the path forward for the non-profit organisation as he prepared to take over from incumbent CEO Alan Knott-Craig Jnr.
"When I say presence, it could be anything from one site to 100, but we will at least have operations in every single province in the next year."
The organisation is seeing "significant traction with a few more government bodies" and he foresees a significant increase in private sector partnerships.
Isizwe has had great success in its collaboration with the City of Tshwane, which will have WiFi within walking distance of every citizen by 2017. Isizwe already has smaller operations in four other provinces outside of Gauteng and hopes to replicate this success in more metros.
Port Elizabeth's Nelson Mandela Bay Metro is on Khan's radar. "There are definitely plans in the pipeline. Of course, I can't say they are going to use Isizwe but I can say Nelson Mandela Bay Metro will have free WiFi by December. That I'm pretty sure of."
He adds: "I'm not saying they are not using Isizwe."
This follows Nelson Mandela Bay Metro mayor Danny Jordaan's recent media statements that if it were up to him, he would have had free WiFi for his people "yesterday".
Khan admits Bloemfontein's Mangaung Metropolitan Municipality is also one Isizwe "started engagement with quite a long time ago". He expects "that during the course of next year, Mangaung will have achieved its vision of starting to enable free WiFi services".
Isizwe would like to partner with every municipality in the country to enable free WiFi services, but Khan says funding is always a challenge for smaller metros.
"The big metros that are generating significant amounts of revenue through their own activities, they have got cash to fund these types of projects, but as soon as you get into the smaller metros - like Nelson Mandela Bay, Buffalo City and Mangaung - they don't have those volumes of cash available.
"They are still facing the dire challenges of simple provision of what was historically classified as basic services like water, sanitation and road infrastructure. They are all very keen and interested in moving ahead with WiFi. The challenge becomes how do they unlock funding to do this."
He says there are mechanisms to apply to National Treasury, the Industrial Development Corporation, or Development Bank.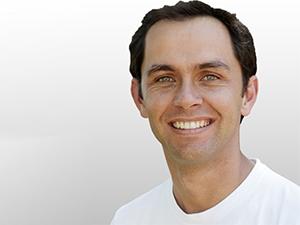 "Unfortunately, because municipalities are not traditionally used to raising funding in these ways, they are not comfortable with the process.
"It's not a case of government not being willing to move quickly, it's a case of understanding the parameters in which government can work and how they actually raise capital for these projects within that framework in which they are allowed to operate, that becomes their biggest challenge."
Changing its tune
Government has already made huge strides in its approach to broadband connectivity for South Africans, he comments.
"We have seen national government is classifying free WiFi as a basic utility, and is instructing all the way down to local government that everyone has to start formulating their own plans about how they are going to bring free WiFi to their communities."
He says this is a significant shift from when Project Isizwe launched over two years ago.
"We have seen government's SA Connect policy, which was essentially dormant from 2013 to 2015, all of a sudden there are round table discussions and a whole lot of interest in discussing what SA Connect is all about and who is going to deliver this.
"We know Telkom is the mandated entity to deliver it but Telkom can't do it alone and I think the model we have created with Isizwe, and especially Tshwane's free WiFi, can work regardless of which local municipality or which area in the country it is. We can take this model and replicate it."
He says Tshwane's 'WiFi everywhere' concept can help deliver government's vision that everyone in SA can be connected by 2030.
"Of course, Isizwe's vision is that we don't lose another 15 years before everyone can get connected and we want to have significant impact in the next five years."
This drive for connectivity for all and the ability to "effect significant change" is part of his strategy as CEO.
"The vision is catalytic change for the entire country and using government as the foundation for enabling this change to happen. Government is the only entity that is large enough, with the social purpose and the strategic intention to change the foundation of the country."
Leadership path
Khan takes over officially as CEO on 1 January, but is not daunted by the role as it is "not unlike what I have been doing for the last year".
He is full of praise for his predecessor, calling Knott-Craig "an incredible visionary", but says it's time for Isizwe to take a new path.
"Every organisation goes through this lifecycle, from the start-up phase where you need those visionary leaders who are able to build something out of absolutely nothing. Then the organisation becomes a little more stable and the concern comes around sustainability and growing a foundation that can be built on to ensure the organisation can be around for multiple years in the future, and that is my core skill. That's what I do."
There is mutual respect between the men, who along with CTO James Devine, have been part of Isizwe from day one.
"I have no doubts over his leadership ability. Zahir, like me, wants to make SA a better place for all South Africans," says Knott-Craig.
He points out Khan is a key player at operations level and brings a wealth of experience in finance, process, project management and telecoms. He says only time will show whether Khan can "step up to the plate as the face of Isizwe".
Style matters
When asked if major strategy changes can be expected with Khan at the helm, Knott-Craig responds "maybe less risky stuff".
Knott-Craig's next move is concentrating on his newest venture, wireless Internet service provider HeroTel, which he unveiled in August.
"My talents are predisposed towards innovation and risk-taking. Isizwe is a big ship that needs to be more process-driven going forward. HeroTel is more suited to my skills, so that is where I'll be investing more energy."
He says the relationship between Isizwe and HeroTel will likely become more evident going forward, and there may be some crossover because "Isizwe needs a big brother".
"At the moment, Isizwe is totally dependent on government contracts. If the government changes its mind, then all the good work we've done, and all the thousands of poor people that today benefit from totally free WiFi, will lose out. If we can make HeroTel a success, we can ensure Isizwe always has something to fall back on."
Knott-Craig stays on as non-executive director of Isizwe, saying he has no intention of abandoning his "baby".
"There is no way I'm not involved with Isizwe going forward. It's my baby and I'm proud of it, and I won't jeopardise the impact it's already had. Luckily, I have great partners and a system that allows me to be involved at a high level without completely sucking me in."